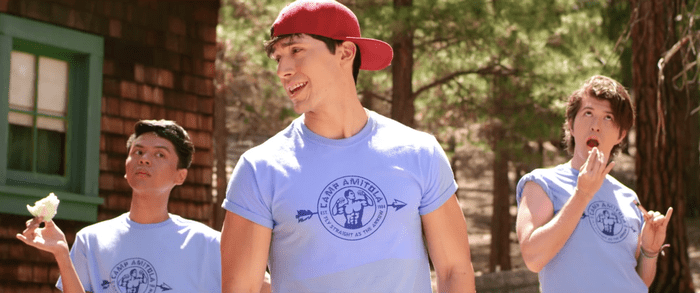 RainBRO, a new indie film seeking funding on Indiegogo, looks at what happens when a homophobic straight bro accidentally winds up at a summer camp intended to turn gay teens straight.
After arriving at Camp Amitola, the film's protagonist struggles to escape as he realizes he's surrounded by the very people he loathes. However, for the first time, the tables are turned and this 'RainBRO' is now the minority. Despite himself, his attitudes start to change as he finds not only acceptance but love for the LGBT kids he meets.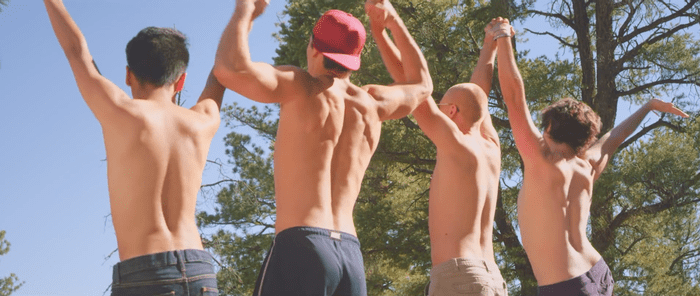 More on the project from the film's producers: "The true power behind this movie comes from showcasing an array of characters from different walks of life. Being cognizant of how gay people are often portrayed in the media, we as filmmakers, also felt it was time to redefine the stereotypes behind the so-called 'sissy' character and put an end to the notion that feminine qualities in a boy are a negative trait. In the film, our protagonist learns that sexuality is only a small aspect of who you are, and that it doesn't define you."
Ryan J. Kaplan and Rachel Werth will direct from a script they co-wrote. Beth Wickman Ekstrand joins the duo as the film's producer.
Kaplan recently told Towleroad of his intention behind making the film, "As a gay man, it's a movie I wish I could have seen when I was a kid."
Watch the concept trailer for RainBRO, which was self-funded by the filmmakers, below.
And you can check out the film's Indiegogo page to make contributions if so-inclined, here.