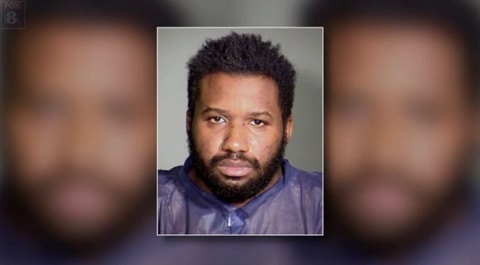 An Ohio man made a 911 call as he was allegedly in the act of killing his boyfriend.
A tape of George Rauls' March 1st call reveals that he told the dispatcher "I need a cop cause me and my boyfriend got into it and I'm about to kill him."
Bond set at $1 million for George Rauls. @CLEpolice say he strangled his roommate Christopher Hardy on W. 111th. pic.twitter.com/pOyQxPJeng

— Julia Bingel (@JTullosCBS19) March 4, 2016
As the dispatcher asks routine questions, Rauls replies "Why does this matter? I have a belt wrapped around his neck, and I'm choking him." The suspect later queries why the police had not yet arrived at the scene.
According to Steve Loomis of the Cleveland Police Union, it took responders 12 minutes to arrive at the scene because all officers were already on high-priority matters. City reps say the average response time for top-priority calls is about 8 minutes 30 seconds. An assistant safety director told Fox 8 Cleveland that the dispatcher did a good job of handling a difficult situation.

It is alleged that Rauls and victim Christopher Hardy started arguing in their apartment at about 8:45 p.m. When the argument escalated, Rauls wrapped a canvas belt around Hardy's neck and choked him to death.
Rauls has now been indicted for murder. He did not enter a plea at his first hearing.
Listen to the 911 call below.