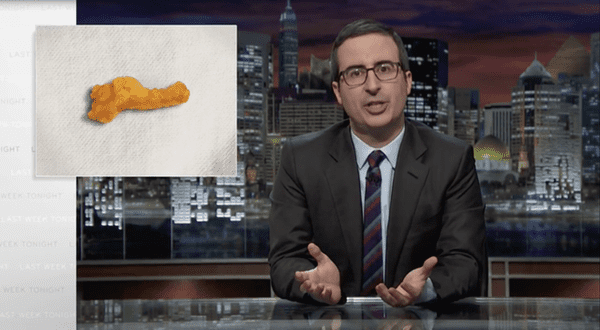 John Oliver followed up on his brutal takedown of Donald Trump with a recap of how, strangely enough, the Republican party primary devolved into a conversation about dick size last week.
Oliver recounted the jab Marco Rubio made at Trump about his allegedly small hands in which he said, "You know what they say about men with small hands…You can't trust 'em!"
Not so fast, Marco: "No, no that is not what they say about men with small hands," Oliver joked. "And if you can't say the word 'penis', don't imply the word 'penis,'" he added.
Later in the week, Trump made sure to clarify to the world during Fox News Debate that we should not be worried about the size of his dick despite his "tiny hamster-sized fists."
Said Oliver, "That's right. Donald Trump just talked about his dick during a presidential debate. A dick which I presume looks like a cheeto with the cheese dust rubbed off. I presume. That's a guess."
Watch, below.
https://www.youtube.com/watch?v=ryCdPSMfAWM