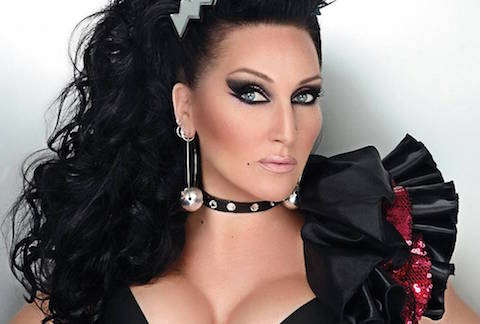 As the contestants on RuPaul's Drag Race nervously affix sequins in the workroom and panic starts to set in, it's not uncommon to hear them worry about what the judges will say about their performance on the runway. Sure, they don't want to disappoint Mama Ru, but when they're really scared, it's not the titular host they're worried about.
It's Michelle Visage.
Ru's longtime pal is certainly an imposing presence — hair and makeup that rivals anyone else on that stage, tits up to her chin, and an expert eye for spotting any evidence of laziness, rushing, lack of commitment or lack of skill. It's like she's got Terminator-vision for drag.
But dismissing Visage as simply a hard-ass misses what makes her such an effective judge. Yes, she's well-versed in the art of drag, and she has a brilliant way with words that enables her barbs to strike with stunning specificity, but it's not viciousness fueling her fury. It's love — Love of drag, love for the LGBT community, love for these queens.
With a career spanning three decades, the multi-hyphenate's resume boasts Billboard hits as a member of all-girl group Seduction, TV appearances on Drag Race, Celebrity Big Brother and VH1's red carpet coverage, and, as of last fall, her first book, The Diva Rules: Ditch the Drama, Find Your Strength, and Sparkle Your Way to the Top. She's back at the judging table for tonight's season eight premiere of RuPaul's Drag Race, and she's a regular panelist on Ru's upcoming pop culture quiz show, Gay For Play, premiering on Logo this spring.
Ahead of tonight's 100th episode of RuPaul's Drag Race, we spoke to Michelle about the show, drag and her thoughts on issues facing the LGBT community.
We were only a little terrified.
See what she had to say in our interview, below!
Looking back, there's been a lot of memories, a lot of classic moments. Do you have a favorite runway looks that stand out to you?
All of RuPaul's looks stand out to me. They're all amazing. Ru wins every episode. It's so funny, because as fabulous as these queens are, and as fabulous as the majority think they are, they still can't come close to Mama Ru. With that said, there's been so many over the years. There's been so many girls that have brought their A-game to the runway in all different styles. You're talking 100 episodes. I could sit here and tell you moments that stood out on the runway for the next half an hour.
It's not just one where you go, 'Oh my God, that one time!' There's far too many. It's like when people say to me who's your favorite queen? Besides, Ru, that's like Sophie's Choice. I have two daughters, you're gonna ask me to pick a favorite? There's absolutely no way.
How do you think the show has changed drag culture since it premiered?
When I first got involved in the gay community, I was 17 years old. I just moved to New York City from New Jersey to go to college, I had no friends, and I was a big club-goer… What I knew about the community back then was that drag was not revered. Drag was not even looked at as an art form. Drag was looked at as a joke in the community, like, 'Oh girl, she's a drag queen.' It was like always campy or clowny. It wasn't the femme queens, and it wasn't the trans girls, it was the joke.
What I think that RuPaul's Drag Race has done is that it's taken the stigma or the joke aspect of drag and thrust it into the mainstream culture in the sense that it's actually seen as something that's revered now or looked at as a viable artform.
What do you think it is about drag that really appeals to such a wide audience?
We live in a society where we're attempting to be a bit more progressive. I think that the kids today have it easier in that they're allowed to live out of the closet now. I'm not saying that its easy for a kid to come out or that they'll definitely be accepted. What I'm saying is it's much more acceptable now to live out of the closet than it was when I was growing up.
You couldn't be gay in the '80s when I went to high school. It was a death sentence. People would beat the shit out of you, and you'd be ridiculed. You'd be bullied every day. That's how I got involved, with this one boy in high school. That's what was happening to him. I saw it happen, and I realized that I didn't want that. … I grew up as a misfit and a weirdo and a freak and being bullied. I didn't have a place of safety other than my bedroom. And, for me, doing what I did as a musical theatre kid was my escape.
For a lot of these kids who are artists in their own right — not just gay kids, I'm talking about hetero and usually girls in our audience — I think that drag is the safety zone for them because they know that they're going to be loved and accepted by this community.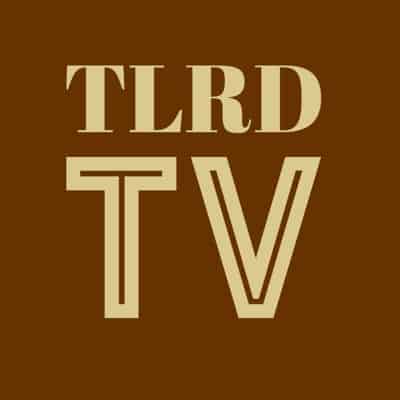 When we spoke to Ru last, we chatted about favorite challenges. Are there certain challenges that you find particularly memorable?
I always love the makeover challenge, because our team is so creative, and I just never know what they're going to do. Every season it's different. It always hits home, and it always has a secret meaning. That's a misconception about our show in other countries. They think it's just about boys dressing up like girls and who does it the best, and they don't understand that the show is just a little part of that. What's a big part is grit and determination and heart.
Our show has so much heart and love and support and sisterhood and teamwork. There are so many messages and morals and values in our beautiful show, so the makeover challenge always has some kind of deeper meaning, and I love that one a lot. I also love when we do the ball challenges. We've had the glitter ball, the cake call, the candy ball. We've had a few those. … I try to dress in theme as much as I can, too.
Your looks are also a big part of the runway experience for people. I especially liked those big, chunky HUNTY necklaces. Very iconic.
They're fun. I like to have fun, because I am a drag queen. So for me, I give a lot of these younger girls permission to call themselves a drag queen. I hate the term faux queen because I've been doing drag since I was 18 years old and there's nothing faux about me besides my tits. So why do I have to call myself a faux queen? Because I don't have a penis to tuck? I think that's ridiculous. I think that's putting limitations. I am a drag queen, so if I expect the best from these kids on the stage, I expect the best from me at that table.
Has there ever been a moment you came down really hard on a girl on the runway, then watched the episode later and wished you didn't?
I mean, I never regret what I say, because I'm judging that talent at that moment. I can come across a bit tough on these girls, but I do it because of the love and the passion I have for this artform. As long as this show's on the air we can keep it viable. For me, I don't ever regret or resent what I say, but, I did pray that you'd ask me that. It is true, I do not get to see any of the workroom, any of the stuff backstage. People forget that, not that they care. But when [contestants] come out on the stage, and I can be harsh them, it's because it's a challenge. It's not because their father just died, and they're breaking down in the workroom, and I'm an evil bitch. All I know is that you're supposed to be on the stage in leather and lace, and you're not wearing leather nor lace. So, I'm going to come down hard on you, do you know what I'm saying?
I don't ever regret or resent, because I want to push these girls to be the best that they can be. The way I see it, being a Jersey girl that's constantly being looked at attacking people, like she's just that one thing, that's what she does, that's bullshit. As an actor, I have layers. There's so much more to me than you see, but because I play that role on tv, that's what you see the most. I get it, I'm proud to play that role, and I do it with pride and dignity, but, with that said, when the queens do one thing over and over and over, it's not me getting bored — even though I act like I am. They do it really well, and they're secure in it.
That's why they keep doing it over and over, because they're afraid of the unknown. I try to push them, and then they realize they can do something else. Not only are they beaming with pride, but the people who watch the show who are in the industry go 'Oh my god, if she can do that, I want to book her for this.' I'm trying to extend their career, whether they like it or not.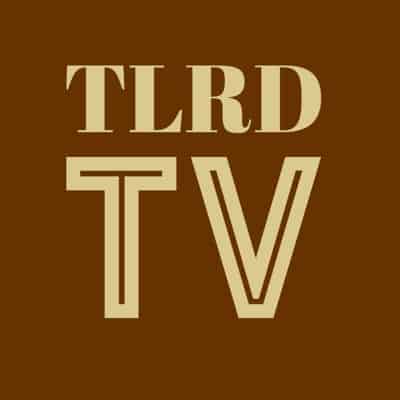 Do you think your experience as a contestant on Celebrity Big Brother affected the way you view the contestants on Drag Race?
No. Not at all. A contestant or a judge, I get it. I mean, I was a victim of editing over and over and over again in Big Brother, because we have cameras running 24 hours, and it's only a 47 minute show. Of course I'm going to be a victim of editing. You didn't see 84 percent of what I did in that house, because they wanted you to see more Perez and Katie Hopkins. So you didn't see the times I stood up to Katie Hopkins and told her to shut her fucking mouth. You didn't see the times I was trying to help Perez. You only saw the times that we were fighting.
It is what it is. I'm not saying 'Wah! Editing! Wah!' I'm not doing that, but, it is what it is. I knew going in what it was about, and if you sign up for RuPaul's Drag Race, you better believe that you know what the hell you're doing. It's eight seasons, so, no, it doesn't change the way I look or judge. That's my job. That was my gameshow that I was on, and I didn't win.
You made a strong showing, though.
I did. I was in the finals. For me, I was in there with no ulterior motive. I had no book at the time to sell. I had no calendars. I had no fake tanning lotion. I was simply in there to be the voice of a community that needed some visibility, and I feel like I won for the community that I went in there to represent.
You're never afraid to share your opinion, looking at all the political news going around, what do you think are the most important Diva Rules for our next president to follow?
There's a whole lot. Every single presidential candidate could benefit from reading The Diva Rules. Most importantly for Hillary is screw the penis club. That's one of the chapters and one of the most important things to remember, because she's working in uncharted territory. It's a really huge opportunity to not only have a female president but somebody who's got, in my opinion, the greatest president of a generation as her husband. I mean, it's a win-win situation there. Not only is she very electable, but I believe in her. But, I also do feel the Bern a bit, I'm not going to lie. There's a lot going on there.
It's a very interesting time we're living in because the riduculousness of what we're running against. I can't even believe this is even an option. If it's not a buffoon like Donald Trump, we're talking about Ted Cruz, who doesn't know how to separate church and state. I mean Rubio doesn't have a chance and neither does anyboy else. It's a frightening, frightening situation.
You've been a part of the LGBT community for so long. What do you think is the biggest issue facing the community today?
There's a lot. A big thing that we're forgetting about, especially the young kids, is that HIV is on the rise again. Because of Truvada and all these other medications, they think they're now invincible, and they're kind of going crazy. I think we need information put out there that says, no, kids, this is really great stuff — don't think I'm not saying great things about Truvada — but, at the same time, this unprotected sex thing is causing HIV to rise. So you need kids to be aware of what's happening in the world today with that. That's the most important thing.
I've also been seeing more and more this kind of inter-gay-bashing on each other. It's the same thing with women on women, when we should really be supporting each other at this time. There's no reason a woman should be threatened by another woman. We should be supporting another woman for the greater good. That's the same thing with gays helping gays. I've seen so many gays put other gays down instead of lifting them up. I think we need to bring it back.
We talk about blocking the hate and wanting equality, but if we can't work our shit out within the community, we're going to be viewed as a joke. Why would anyone take us seriously if we can't even get our shit together within our own community? So I think it's about remembering that we're based on love, and we fought really hard to get to where we are now. We've got a lot further to go around the world, but the fact marriage is legal in all states here, I never thought that I would see that day. I hoped, but I didn't think it would happen.
So, it's a pretty amazing time we're living in, but we need to remember where we started, and where we came from, fighting for love, equal love. We need to start lifting each other up. Social media, as great as it is, it's just an awful petri dish of insecurity and sadness. With that, it brings out the worst in people. Not everybody, but when I see these huge celebrities that don't do social media, I totally get it. I totally understand why, because it can really bring you down. I want all women to keep supporting each other, and I want all gays to support each other. We have to stand united and support each other.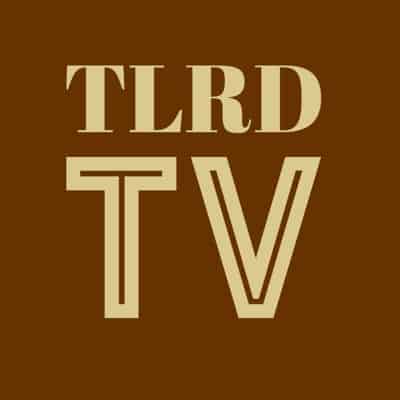 What do you think people will be saying about season 8 of RuPauls' Drag Race?
Season 8 is an incredible season. It's going to be a roller coaster ride. I hear when I do gigs, I'm out there, and I hear who people cheer for and who they don't, and it's interesting, because right out of the box people think they know. But I'm just gong to say this about season 8: You don't know. You have no idea. You think you do, but you don't. That's what i'm going to say about season 8.
That sounds ominous.
People come through. These girls are there to win. And it's not the ones you think it's going to be.
RuPaul's Drag Race season eight premieres with the series' 100th episode tonight at 9 p.m. Eastern on Logo.
[This interview has been edited and condensed.]