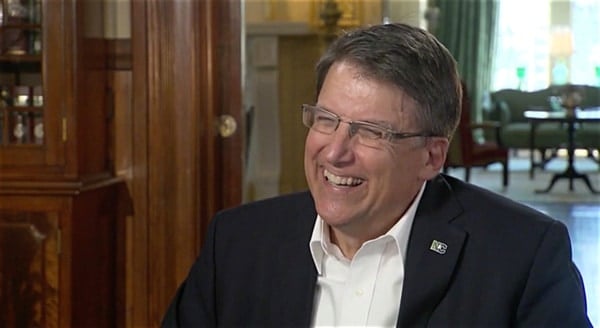 North Carolina Governor Pat McCrory sat down for an interview with NBC News and didn't show any concern over the backlash his state is facing after he enacted a law that repealed LGBT protections and bans all LGBT rights ordinances statewide, calling the anger "well-coordinated political theater:"
McCrory, a Republican who is running for re-election, said he would not heed calls to repeal the law, which blocks the city of Charlotte — and any other local government — from allowing transgender people to use bathrooms that match the gender they identify with.
He cast himself as a voice of reason, standing against an assault on "the norms and etiquette" that have existed for generations. And he said the law doesn't discriminate against anyone.
"This political correctness has gone amok," he said.
Watch: