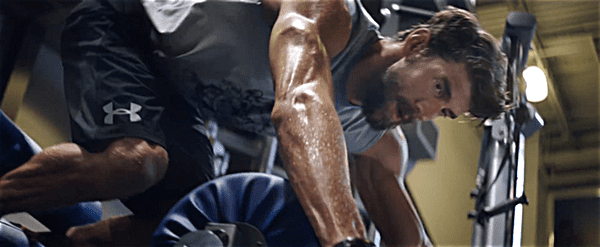 Michael Phelps' Olympic body is on full display in a new Under Armour ad celebrating the 18-time gold medalist's last trip to the Summer Olympics.
Phelps has already attended three Olympic games (Athens in 2004, Beijing in 2008, and London in 2012) and the Rio games will cap off his unprecedented career.
Phelps was reportedly moved to tears by the new ad, as The Daily Caller reports:
"I think that commercial — I mean you saw [me and my fiancee]; we're in tears — that commercial shows a lot of amazing things about me that probably the world has never seen," said Phelps, sporting a Steph Curry-branded Under Armour hat. "When I said in the Joe Buck interview, 'the world is going to see the real Michael Phelps.' And that's what I'm excited about."
Phelps previously announced that he was retiring from swimming after the 2012 Olympics. He then surprised many by declaring he would return to the sport and vie for a spot at the 2016 Olympics. After that announcement, Phelps was arrested on his second DUI in 10 years.
Watch Phelps' new ad, below.
https://www.youtube.com/watch?v=Xh9jAD1ofm4
[h/t Towleroad reader Chris B.]