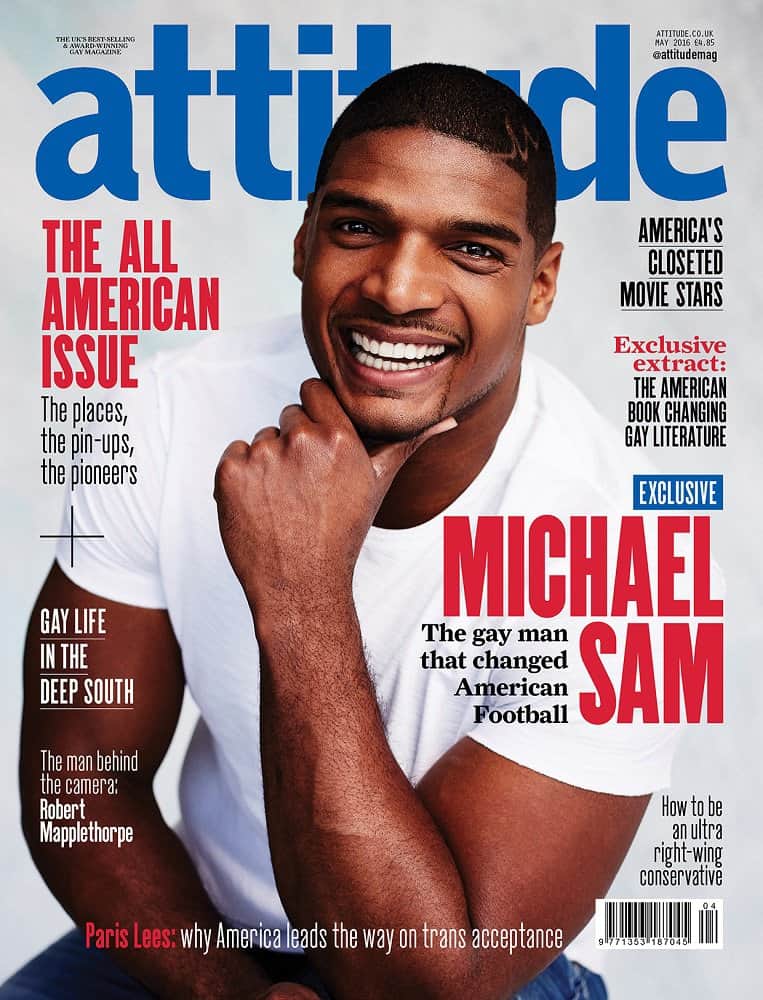 Michael Sam appears on the cover of Attitude's May issue and talks to the magazine about coming out, racism, and homophobia.
Looking back at his coming out journey, Sam has no regrets. He told Attitude:  
"I was so naive when I came out. I wasn't thinking about anybody else trying to be an inspiration or advocate or activist, whatever, I wasn't trying to be anything but just to get that over with so I could stop focusing on me.
"Then I started reading things that was going around, from people: emails, letters, Tweets, messages, everything – they were more positive than negative. 'People said oh my god I just can't believe you had the courage to do that'. I said, 'I'm just living my life'.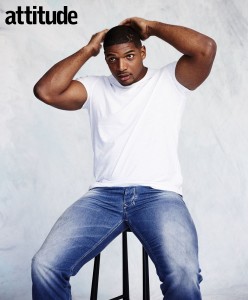 He also reflects on the life or death consequences of struggling with sexual identity:
"There was a friend who told me to give his cousin a call and she had tried to commit suicide twice. After she heard my story she promised herself she would never do it. It's amazing. People kill themselves because they can't handle that pressure and that stress. It's very sad.
"If by me living my life, I can save someone, I would do it again."
Speaking about racism in the 'gay community', Sam says,
"It's terrible. People have told me I'm not gay enough, people have told me I'm not black enough. I don't know what that means. You want to be accepted by other people but you don't even accept someone just because of the colour of their skin? I just don't understand that at all. How are you saying that, 'oh, I want people to accept me because I'm gay but I don't accept you because you're black, or because you're white or because you're Asian'."
As for homophobia within the 'black community', Sam comments,
"I can only go by my experience and the people I've been around. I think it's more accepting, actually. There are a lot of black, openly gay people. A lot of people have [gay] friends, cousins, brothers, sisters… They have at least one openly gay person, at least it's more accepting, that's my experience. People tell me they have family members who are gay and it doesn't freak them out and no black person ever freaked out at me, 'oh you're gay'. None. There are people who are over religious who go, 'oh, you're a fag, you're going to hell.' That's everywhere. Ted Cruz is pretty much anti-gay."