PSA. Celebrities join forces to raise awareness about male survivors of sexual assault.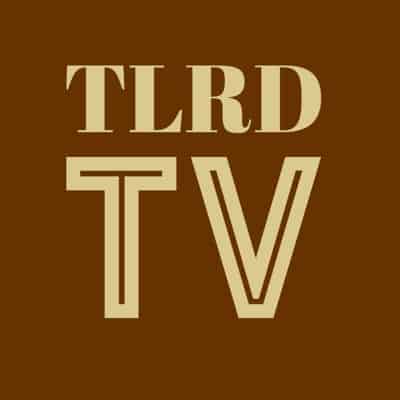 SPORTS. Maria Sharapova announces that she failed a drug test at the Australian Open: "I did fail the test and I take full responsibility for it. For the past ten years, I have been given a medicine called Mildronate by my family doctor and a few days ago after I received the ITF letter I found out that it also has another name of Meldonium, which I did not know. It's very important for you to understand that for 10 years this medicine was not on the banned list and I had been legally taking the medicine for the past 10 years."
BELOW THE BELT. Bear Grylls' bulge has people talking.
MADONNA. Madge breaks down in tears on stage as she sings "La Vie En Rose" for son Rocco, who has been at the center of a custody dispute between Madonna and ex-husband Guy Ritchie.
GOP. Republican party insiders see Trump's losses on Super Saturday as opening to get to a brokered convention: "In private conversations in recent days at a Republican Governors Association retreat here in Park City and at a gathering of conservative policy minds and financiers in Sea Island, Ga., there was an emerging consensus that Trump is vulnerable and that a continued blitz of attacks could puncture the billionaire mogul's support and leave him limping onto the convention floor."
APPLE. First ever ransomware targeting Mac computers discovered: "Called KeRanger, if you install software which contains it, it will end up encrypting your files after three days before demanding you to pay a ransom of one bitcoin (€369.89 at the time of writing) to regain control."
POLITICS. Ad surfaces from a now-defunct Bloomberg for President campaign. The ad was posted by the NYT following the former NYC mayor's announcement that he would not run for the White House in 2016, fearing his bid would lead to a Trump or Cruz presidency.
MUSIC. Kelly Clarkson says she was blackmailed into working with Dr. Luke, who Kesha has accused of raping her.
TRUMPSTER FIRE. Newt Gingrich is none-too-pleased that Mitt Romney decided to call out Donald Trump last week.
ENDORSEMENTS. Arnold Schwarzenegger puts his support behind John Kasich: "Schwarzenegger, a fellow Republican, told hundreds at a botanical garden and conservatory that he first became friends with Kasich in the 1980s, when he was in Ohio hosting his annual "Arnold Sports Festival" body-building and fitness expo. The two have been friends since, and the former "Terminator" star carries out philanthropy work in the Buckeye State, too."
AUSTRALIA. Little work has been done to set up the national plebiscite on gay marriage leading some to question whether it's still on: "Attorney-General George Brandis sparked confusion at the weekend when he said the plebiscite to change the Marriage Act would be held later this year. But Prime Minister Malcolm Turnbull said it would be held as soon as possible after the federal election, likely to be this year. Mr Morrison, who opposes same-sex marriage, said none of the details of the vote had been decided beyond the fact that a plebiscite would be held."
PRIVACY. Erin Andrews awarded $55 million in hotel peephole lawsuit: "The jury of seven women and five men determined that the hotel owners and a stalker were jointly accountable for the invasion of privacy and humiliation of the now Fox Sports host and Dancing With The Stars co-host."
THE CAMBRIDGES. Prince William and Duchess Catherine look adorable with their kids on a ski vacation.
WTHF. Zac Efron's body has reached peek Baywatch. And this woman has the best job in the world. 
MONDAY MUSCLE. Meet Jabel Balbuena.