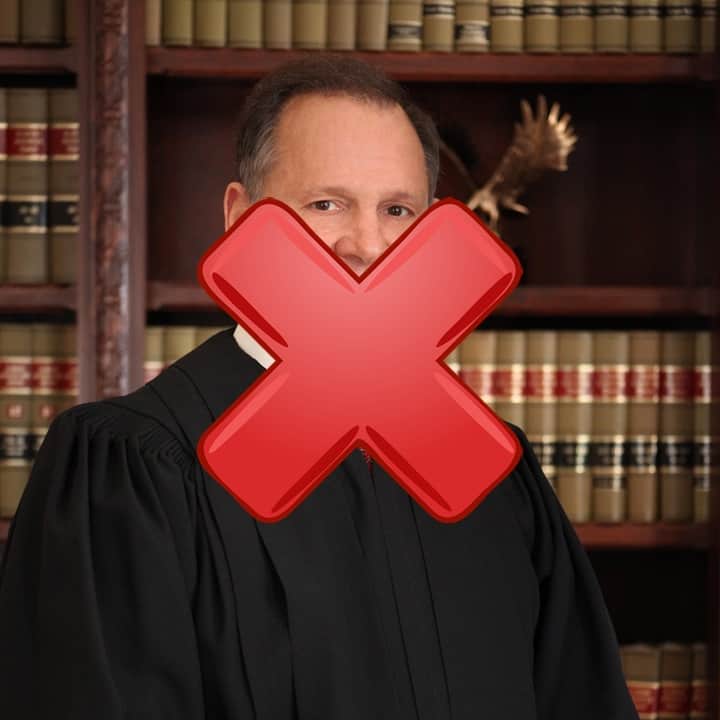 The Supreme Court of Alabama is losing its anti-gay crusade. Over the last few months, Alabama's Chief Justice Roy Moore has vowed to defy the United States Supreme Court's Obergefell v. Hodges decision and ordered all Alabama probate courts to continue to enforce marriage discrimination. More recently, his court denied the the adoption rights of a gay parent. Today, the Supreme Court slapped him down: Alabama cannot deny a valid adoption order from another state regardless of how much Chief Justice Moore may dislike gay people.
The case — V.L. v. E.L. — has practical and doctrinal implications. As a practical matter, a woman who adopted and raised two children should now be able to see her kids again. As a doctrinal matter, the Supreme Court's very quick, unsigned per curiam decision reinforces both the equality of the gay family and the Constitution's Full Faith and Credit Clause. It is not clear that this pro-equality decision has anything to do with the absence of the late-Justice Antonin Scalia; the decision was unanimous. But it does suggest that reactionaries like Roy Moore, Ted Cruz, and Donald Trump are increasingly being marginalized by a growing consensus around equality.
V.L. and E.L. (it is common for cases like this to proceed under pseudonyms to protect family privacy) had been in a long-term, committed relationship for 17 years. During that time, and while they lived in Alabama, the couple had three children by donor insemination. E.L. was the biological mother. V.L., seeking to protect her family in the years before Obergefell, formally adopted the three children in Georgia, with E.L.'s approval. Then the couple broke up. E.L. tried to keep the children away from V.L. and then ensued an all-too-common, yet tragic fight. V.L. wanted to maintain some relationship to the children she had loved and raised for so many years. E.L. went to court and argued that the Georgia adoption was not valid in Alabama, where the couple lived.
That argument had to hurt. V.L. must have felt completely destroyed that her ex-partner was not just breaking up with her, but also trying to erase V.L. from the very beginning of her children's lives.
It was also an unprecedented legal argument. Adoptions are court orders and valid court orders deserve full faith and credit from the courts in other states. That's a term of art from Article IV, Section 1 of the Constitution: "Full faith and credit shall be given in each state to the public acts, records, and judicial proceedings of every other state." The provision is meant to ensure comity among the states. It says that court orders that are valid in the states in which they are issued have to be recognized in all other states, as well. There would be chaos otherwise. For over one hundred and fifty years, state courts have been recognizing adoption orders from their sister states. That is, until Roy Moore and the Alabama Supreme Court decided otherwise.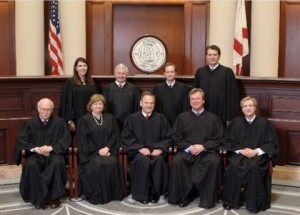 The majority of the Alabama Supreme Court had argued that the original Georgia court that issued that adoption order did not have jurisdiction to address the matter. It's not quite clear how; the ruling was based on a rather arcane interpretation of Georgia law that even the Georgia courts didn't agree with.
The Supreme Court clarified that the Georgia adoption was indeed valid, stating as follows:
Under Georgia law, as relevant here, "[t]he superior courts of the several counties shall have exclusive jurisdiction in all matters of adoption." Ga. Code Ann. §19–8–2(a) (2015). That provision on its face gave the Georgia Superior Court subject matter jurisdiction to hear and decide the adoption petition at issue here.
The decision was unanimous, suggesting that even the Court's hardcore conservatives were not willing to upend centuries of full faith and credit law just to spite a gay adoptive parent. It also suggests that the late-Justice Scalia would have had no impact on the outcome. The case now proceeds back to Alabama. A court will have to issue an order recognizing the adoption in accordance with the Supreme Court's decision. The saga isn't over, however: E.L. and V.L. will probably continue their fight; E.L. shows no sign of relenting. But, eventually, some visitation agreement will have to be worked out. That is for the parties to decide.
More broadly, the per curiam decision cements the reality of same-sex family equality (at least when it comes to marriage and adoption). And even the Court's conservatives are prepared to accept it.