READING ROOM. Elizabeth Warren drags Donald Trump on Facebook.
POLITICS. Democrats see potential opening to take back not only the Senate but also the House of Representatives if Donald Trump becomes the GOP nominee for president, according to Democratic strategist: "Donald Trump is on the verge of two things once thought to be impossible: winning the Republican presidential nomination, and putting Republicans' historically large House majority in danger."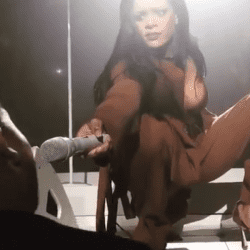 IN CONCERT. Watch Rihanna be shocked by fan's stunning vocals as she passes the mic during performance of "FourFiveSeconds."
FLORIDA. ACLU wins case over the gerrymandering of Jefferson County to include a large swath of prisoners who can't vote.
EYE CANDY. Scott Eastwood celebrates his 30th birthday by going shirtless on Instagram.
MUSIC. Sia reunites with Maddie Ziegler for "Cheap Thrills" music video.
ELECTION 2016. Aaron Carter says he's probably not even going to vote this year because of how badly he's been "bullied" after announcing his support for Donald Trump.
TWITTER. #LoveWins was the second most popular hashtag in the history of Twitter connected to social issues: "After the Supreme Court's historic ruling on same-sex marriage, Twitter included a rainbow heart emoji with each of the 12,800,000 mentions of #LoveWins. The monumental decision led other social networks to create ways to let users colorfully show their support, such as Snapchat's custom rainbow location-based filters and Facebook's rainbow profile-picture filter."
THEATRE. Ben Whishaw talks about starring in The Crucible alongside Saoirse Ronan: "The guy I play isn't a hero."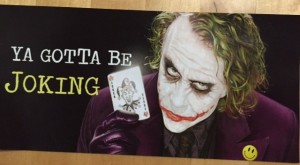 AUSTRALIA. Anti-gay marriage flyers featuring Heath Ledger as the Joker from the Batman films show up, seemingly modeled on similar flyers used in June of last year: "The front of the flyers show The Joker holding up a playing card, with the caption 'Ya gotta be joking'. On the back, there is a list of facts about gay and lesbian health, followed by the statement 'Should we be surprised?' and quotes from the Bible."
MALE MODEL INSTAGRAM. Brought to you by Tommy Marr (and his hot friends).