CAPITOL SHOOTER. Man arrested after opening fire at the US Capitol on Monday shouted "I'm a prophet of God" inside the House of Representatives last year, was known to police: "[Larry Dawson, 66, of Antioch, Tennessee] was shot by Capitol Police, but not seriously injured. A bystander, an unidentified woman, was also injured by flying shrapnel."
EARTHQUAKES. Human activity — mainly, oil and gas wastewater being injected deep into the ground — is increasing the likelihood of earthquakes in parts of the US you might not expect: "[A new] report suggests that seven million people in parts of Oklahoma, Kansas, Colorado, New Mexico, Texas, and Arkansas face increased risks from human-induced earthquakes in the next year."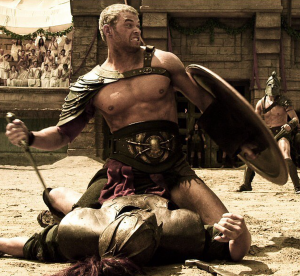 TWITTER. Anna Kendrick looks for a "strapping muscular man", Kellan Lutz volunteers as tribute. 
TECH. Periscope had 200 million live streaming broadcasts in 1 year. 
TERRORISM. Death toll in Lahore, Pakistan bombing rises to 70.
SHAKESPEARE. Supreme Court Justice Ruth Bader Ginsburg set to appear in production of The Merchant of Venice this summer: "Ginsburg, 83, will make a cameo as a judge presiding over Shylock's trial in a production of the Shakespeare play in Venice. The July performance is part of a commemoration of the 500th anniversary of Venice's Jewish ghetto."
SCANDAL. US Supreme Court denies former Illinois Governor Rod Blagojevich's appeal of his corruption conviction: "Blagojevich was accused of trying to get money in exchange for using his authority to appoint a Senate replacement for President Barack Obama. Blagojevich had argued that the proposed exchange was considered standard in political circles."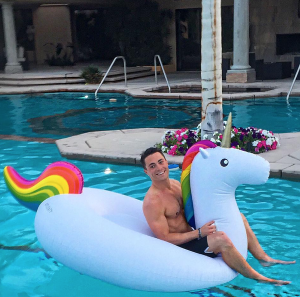 SCIENCE. Not only were unicorns pretty much real, they existed a lot more recently than scientists had thought: "According to a study published in the American Journal of Applied Sciences, the Siberian unicorn – Elasmotherium sibiricum – last walked the Earth about 29,000 years ago. Scientists previously thought the creature with the partially mythical name died out about 350,000 years ago, but a newly discovered fossilized skull reveals it lived here much more recently."
TROLLING. Jessica Lowndes and Jon Lovitz are not together.
LATE NIGHT. Amy Adams and Jimmy Fallon sing like chipmunks. 
INSTAGRAM-GATE. Were you flooded by requests to 'turn on notifications'? 
APPLE. DOJ withdraws request in Apple iPhone encryption case after successfully unlocking one of the phones belonging to the San Bernardino attackers: "As the government noted in its filing today, the FBI has now successfully retrieved the data stored on the San Bernardino terrorist's iPhone and therefore no longer requires the assistance from Apple required by this Court Order. The FBI is currently reviewing the information on the phone, consistent with standard investigatory procedures."
MEME. Is Donald Trump really a mean teenage girl? 
SCOTUS. Orrin Hatch pens op-ed in the NYT titled, "Let Voters Decide the Court's Future": "Given that the American people have elected a president and a Senate majority with drastically different views on the nature of legitimate constitutional government—a split decision of sorts—it seems appropriate to let 2016 voters decide which of two very different paths the Supreme Court should take."
MALE MODEL INSTAGRAM. Meet Gordon Winarick.
https://instagram.com/p/BBEI-9vN80E/
https://instagram.com/p/BAcbs5Tt81g/