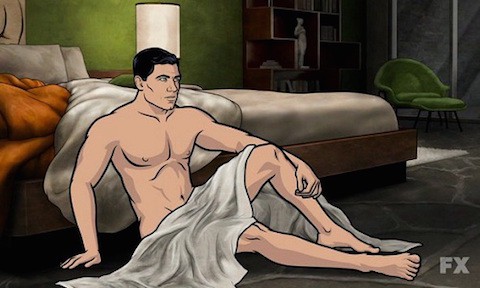 Check out our weekly guide to TV this week, and make sure you're catching the big premieres, crucial episodes and the stuff you won't admit you watch when no one's looking.
— Animated series Archer has two things going for it. First off, it's got one of the most talented voice-acting casts around, boasting the likes of Aisha Tyler, Judy Greer, Jessica Walter and the great H. Jon Benjamin among its ranks. Secondly, it's got the best-looking animated character around in the titular Sterling Archer. The gang's all back Thursday at 10 p.m. Eastern on FX.
Finale for The Fosters, Empire returns, plus The Walking Dead's bloody finale and more TV this week below!
— Another dramatic season of The Fosters draws to a close tonight at 8 p.m. Eastern on Freeform. Callie's still recovering from last week's tragedy when she learns some shocking news.
— James Corden's biggest impact on late night has surely been his charming carpool karaoke segments in which the jolly host of The Late Late Show drives around with celebs like Adele or Sia belting along to the radio. Enjoy the best part of the show in a new special, The Late Late Show Carpool Karaoke Primetime Special, Tuesday at 10 p.m. Eastern on CBS.
https://www.youtube.com/watch?v=jPjwgAUuegc
— Jussie Smollett's queer hip-hop artist, Jamal, is back when Empire returns Wednesday at 9 p.m. on Fox.
— We already bid adieu in recent weeks to one LGBT character on AMC's The Walking Dead, and this Sunday's bloody finale means anyone else could be next. Who will survive as the residents of Alexandria ready for battle against one of the series' most notorious villains, Negan? Find out Sunday at 9 p.m. Eastern.
What are you watching this week on TV?