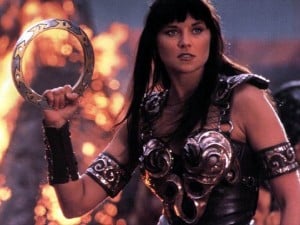 TELEVISION. Xena and her sidekick Gabrielle are definitely going to be gay in NBC's reboot of the series that first starred Lucy Lawless. 
SCREENING ROOM. Sean Parker has a new internet startup that would allow you to watch newly released movies at home: "Steven Spielberg, Peter Jackson, J.J. Abrams, Brian Grazer and Ron Howard are among those backing the company, according to multiple sources. Only some of them have invested money, but all are shareholders in the start-up, which is represented by powerhouse attorney Skip Brittenham. They join former Sony Pictures vice chairman Jeff Blake, also a stakeholder, who has been consulting for Screening Room for months and helping lead the charge. The company will offer new movies in the home for $50 at the same time as they open in theaters. It would charge $150 for access to the anti-piracy equipped set-top box that transmits the films."
'SIRI, I WAS RAPED.' Which smartphone has the best response in times of crisis?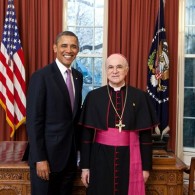 VATICAN. Pope Francis appoints replacement for the Holy See's ambassador to the U.S., ousting the ambassador who set up the meeting between the Pontiff and Kim Davis: "The current Vatican ambassador to the U.S., Archbishop Carlo Maria Viganò, has reached the statutory retirement age, according to America. Viganò was in the spotlight in September, when he hosted an unexpected meeting at his D.C. residence between Pope Francis and Kim Davis, a Kentucky county clerk who refused to issue marriage licenses to same-sex couples, inflaming a nationwide debate over her decision. In the whirl of questions over why Francis had met Davis on his trip to the United States and who had planned the encounter, the Vatican said that Davis was "invited by the Nuncio" and referred questions about why Davis was on the guest list to Viganò's office."
HATE. North Carolina officials investigating whether they can charge Donald Trump with inciting a riot: "'We are continuing to look at the totality of these circumstances…including the potential of whether there was conduct on the part of Mr. Trump or the Trump campaign which rose to the level of inciting a riot,' said the statement from Cumberland Sheriff's Office attorney Ronnie Mitchell. An associate in Mitchell's office read the statement aloud to a Washington Post reporter."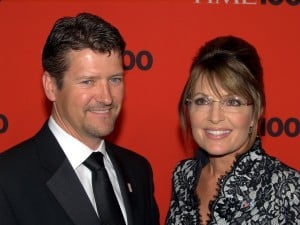 ALASKA. Todd Palin, Sarah Palin's husband, was seriously injured in a snowmobile accident. Sarah cancels Trump rally appearance: "Governor Palin is returning to Alaska to be with her husband and looks forward to being back on the campaign trail soon. Mr. Trump's thoughts and prayers are with the Palin family at this time."

A TALE OF TWO TRUMPS. Melissa McEwan writes about Donald the deceiver and Donald the performer: "Trump is certainly a man of contradictions—though not in the way the phrase is flatteringly deployed to underscore the complex humanity of a person of profound integrity. To the contrary, to say that Trump is a man of contradictions is to highlight his utter lack of a principled core."
JURASSIC HISTORY. Fossil found in Uzbekistan could explain how the T. Rex quickly evolved from a much smaller dinosaur: "The creature was dubbed Timurlengia euotica (TEE'-mer-len-GEE'-uh yoo-OH-tih-kuh). The name honors the ancient Central Asian ruler Tamerlane and the large inner ears of the beast. The fossils include a braincase and bones from the neck, back, tail, feet and hands."
DISCRIMINATION. Southern California barbershop turns away transgender veteran: "'I have religious convictions that prevent me from cutting women's hair,' said owner Richard Hernandez."
MUSIC. Carly Rae Jepsen performs the Fuller House theme song with Bob Saget. 
ISIS. American captured fighting with the Islamic State in Iraq: "The American, identified by Kurdish officials as a young man from Virginia, was captured near the city of Sinjar, which Kurdish forces retook from the Islamic State, also known as ISIS or ISIL, in November. A senior American military official and the Kurdish official, fighting with Kurdish pesh merga forces, confirmed the capture on the condition of anonymity because they were not authorized to speak to the news media."
MALE MODEL INSTAGRAM. Meet Casey Jackson. 
https://instagram.com/p/BC28v1GkqTE/
https://instagram.com/p/BCd_yeykqQZ/
---
Towleroad deals we think might matter to our readers…
DEALS OF THE DAY: To celebrate Pi Day (3.14), Uniqlo is offering free shipping today on EVERYTHING with no minimum order. If you haven't shopped at Uniqlo, it's a great place to get basic, stylish clothing at really affordable prices.
Microsoft is discounting certain Dell laptops by 31.4%, including the Dell XPS 13 9350 Signature Edition laptop.
Amazon is offering the Canary All-in-One Home Security Device
 for more than $50 off today. It comes with Canary's 1080p HD camera, 147 degree wide-angle lens, automatic night vision, and high-quality audio to keep an eye on your home and is equipped with a 90+ dB siren, motion-activated recording, auto-arm/disarm, and optional professional monitoring. The device also monitors air quality, temperature, and humidity, and sends you alerts about all these things on iOS and Android devices. It also comes with free cloud storage.
Disclosure: If you buy something through hyperlinks to supporting retailers, we may get a small commission on the sale. Thanks for your ongoing support of Towleroad and independent publishing.