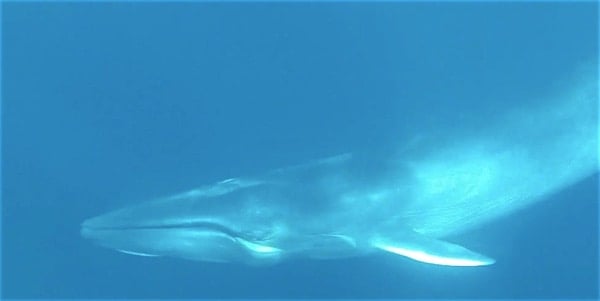 Researchers working off the coast of Madagascar have found a large population of Omura's Whales (aka dwarf fin whales), which, until last fall, had never been filmed before.
Dr. Salvatore Cerchio from the New England Aquarium and his research group recently released footage of the small (for whales), magnificent creatures:
Cerchio first grabbed headlines when his team in October released the first-ever video of these rare, 33- to 38-foot, tropical whales. A month later, Cerchio returned to Madagascar just as unprecedented levels of "tiny shrimp" known as euphasiids were being found in the water. That hinted that there might be plenty of whales around.
And there were.
The 80 whales offered researchers plenty of subjects to study, allowing them to gather reams of audio and video data of things like their feeding behavior as well as mother/calf pairs and the species' distinct irregular marking and colorings around their head.
Watch:
More on the whales here.