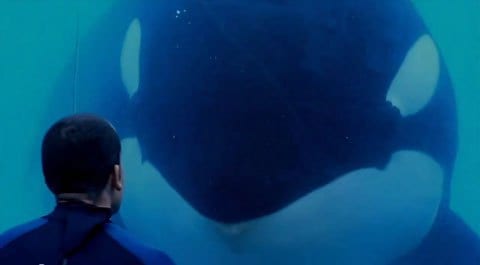 SeaWorld announced today that it is ending its cruel orca breeding program:
It's a key piece of our big announcement that signals a new direction for the company.
The orcas will continue to live at SeaWorld for many years to come, inspiring guests in new and natural ways. They will continue to receive the highest-quality care based on the latest advances in marine veterinary medicine, science and zoological best practices.
Why the big news?  SeaWorld has been listening and we're changing. Society is changing and we're changing with it.  SeaWorld is finding new ways to continue to deliver on our purpose to inspire all our guest to take action to protect wild animals and wild places.
This announcement reaffirms our commitment to not collect marine mammals from the wild. After all, we haven't collected an orca from the wild in almost 40 years, and the orcas at SeaWorld were either born there or have spent almost their entire lives in human care.
These majestic orcas will not be released into the ocean, nor confined to sea cages. They could not survive in oceans to compete for food, be exposed to unfamiliar diseases or to have to deal with environmental concerns – including pollution and other man-made threats.
Instead, they will live long and healthy lives under love and care of our dedicated veterinary and other trained specialists where they can inspire this and future generations to be conservationists around the world through natural presentations that are fun, exiting and will educate guests about the plight of orcas in the wild.