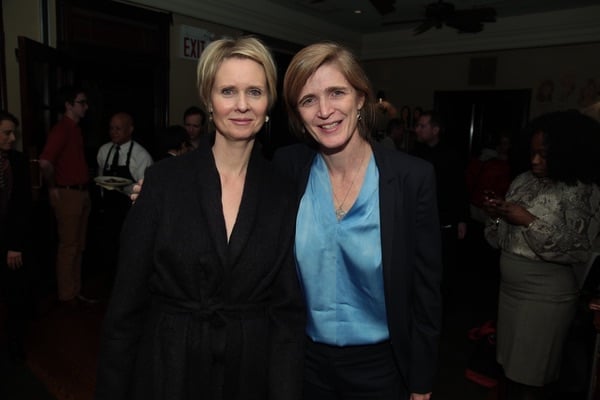 Samantha Power, the Ambassador to the United Nations, took 17 of her fellow international envoys to see the Broadway production of  Fun Home, a Tony Award-winning production about a lesbian girl, her gay father, and their family because she wanted to make a statement to them about the struggles faced by LGBT people.
The 17 ambassadors spanned the globe from Australia, Vietnam and Namibia to Norway, Mexico, Uruguay and Russia, which was strongly criticized for its anti-gay laws ahead of the 2014 Winter Olympics in Sochi. Several ambassadors said after the play that they arrived not knowing what it was about.
Power said the play dramatizes the LGBT issue "in a way that (U.N.) resolutions and statements never can."
"This is the way we are going to break through," she said. "It's about imagining oneself. It's about imagining one's child. It's about imagining one's father."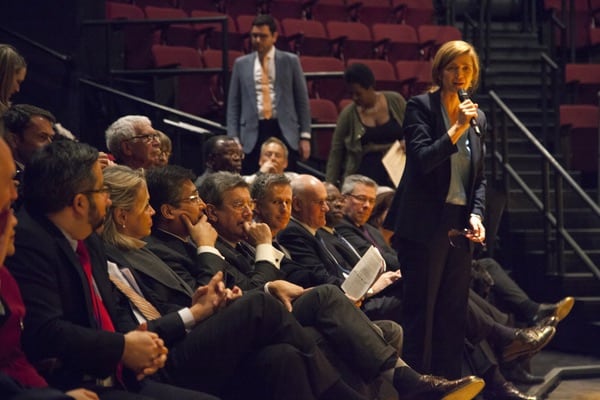 Power said she took them to the show because of the more than 70 countries that have anti-gay laws on the books around the world.
The show was followed by a Q&A session moderated by Cynthia Nixon.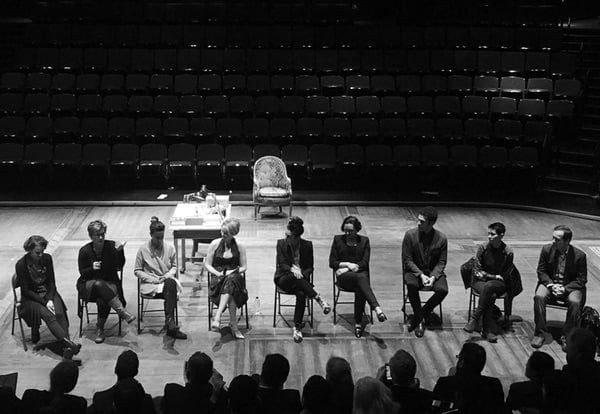 (photos by Ian Strood for Fun Home)