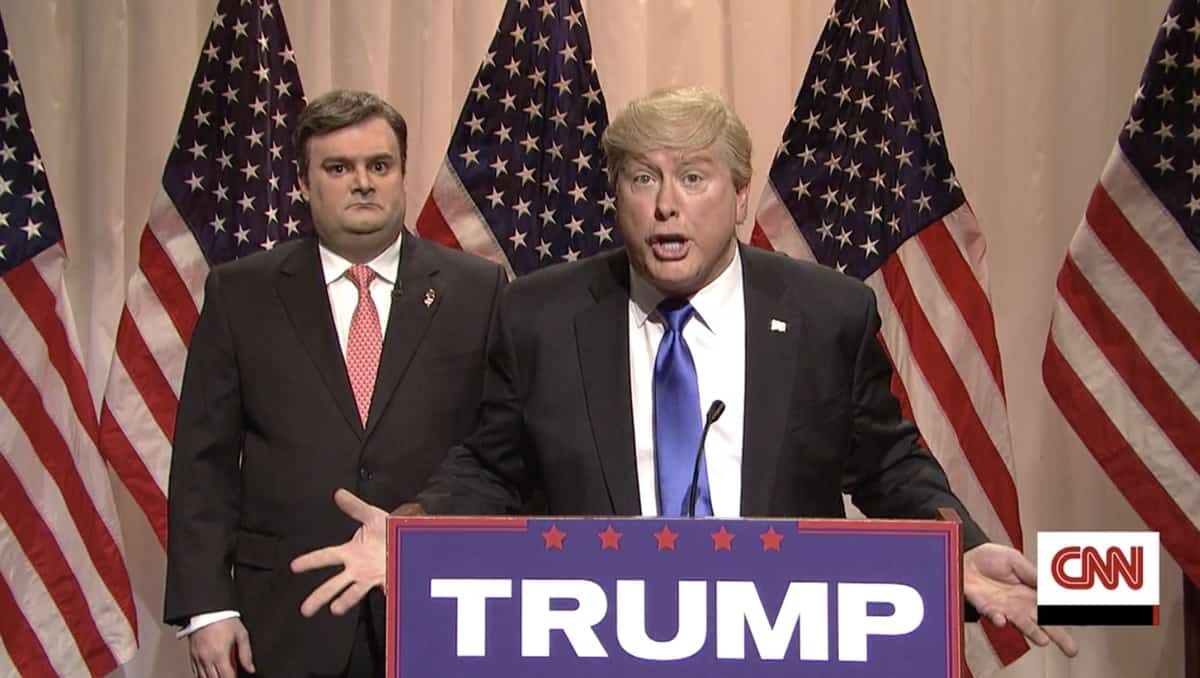 SNL's cold open took aim at the political debacle that was the first week of March 2016, bringing out Donald Trump and his "fat piece of crap" Chris Christie, "a sad desperate little potato." Trump again assured America of the size of his member.
And Hillary Clinton didn't escape either, assembling a group of black and Muslim voters to stand behind her.
"I say welcome, because I've got clowns to the left of me, jokers to the right, and here you are stuck in the middle with me."
Ted Cruz and his debate booger arrive to scare the American people. And Mitt Romney shows up to explain his attack on Trump.
Watch: