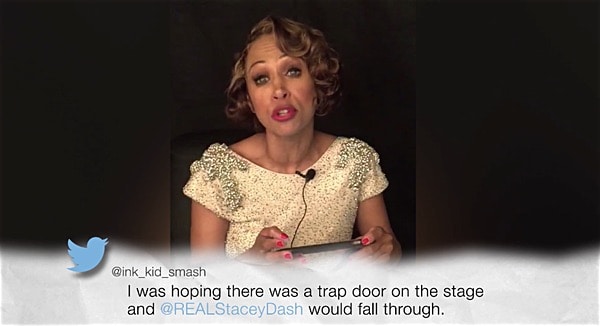 Clueless-actress-turned-FOX-News-mouthpiece Stacey Dash wants the public to know what she faces from her haters:
 After I walked off the stage, I decided to let you have a peak into my Twitter feed.  (Spoiler: It wasn't pretty.)
As you may have heard (or seen), Dash was used during the Academy Awards as a punchline because of her statement in January in reaction to the Oscar boycott. Dash doesn't believe black people should be recognized in Black History Month. She also wants to do away with the BET Channel.
"We need to stop complaining about white people oppressing us," Dash wrote in a piece explaining the Oscars cameo.
Twitter users are another story.
Watch:
Her full video can be watched here.