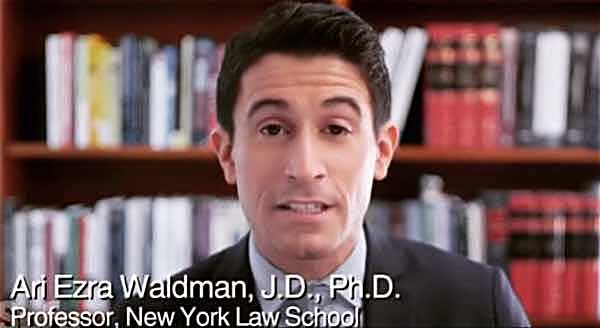 On Wednesday, March 9, at 10 PM Eastern, the Syfy Channel will premier a 6-episode miniseries, "The Internet Ruined My Life." I was privileged to appear in these shows, providing some background and context. But the miniseries does a lot more than tell 12 first-person stories of online victimization. All together, the show takes an important step in raising awareness about the psychological, physical, professional, social, and legal injuries caused by cyberharassment. Raising awareness is important because, in many of the still-too-few cases where victims of cyberharassment sue their harassers, judges and juries often have dismissive attitudes: "it's just words" or "it isn't real if it's on the Internet" or "boys will be boys" are common refrains. That needs to stop. Watching "The Internet Ruined My Life" may help change that.
Cyberharassment causes fear, depression, anxiety, and suicidal ideation. Victims live under a pale of constant threat. They often suffer from Post Traumatic Stress Disorder. They turn off their computers, retreat from online and physical life, and stop leaving their homes. They have been threatened with rape, physical assault, and even death. They sometimes lose their jobs and have difficulty finding new ones. They stop interacting with their friends, develop eating and social anxiety disorders, and sometimes commit suicide. Some victims have had to move and change their names in order to escape the devastating effects of online harassment. Among adolescents, the effects may be worse: student victims miss school, find less academic success, and develop psychological disorders that can affect them well into adulthood.
Cyberharassment is often worse than harassment in the physical world. On the Internet, attacks and images are permanent: they are linked and screenshotted, copied and uploaded to hundreds of websites within minutes, and always connected to the victim's name through a keyword search on a search engine.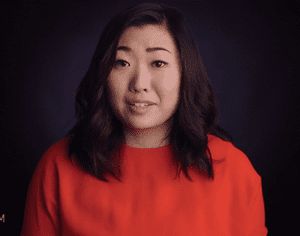 "The Internet Ruined My Life" shows us many of these very real effects through 12 powerful stories of cyberharassment. Suey Park's entire life turned upside down when her Twitter hashtag #CancelColbert became the source of rape and murder threats. She went from a powerful voice for Asian-American equality to never staying in the same place more than one night. Brianna Wu sent a single tweet in support of women in the gaming world and was then attacked by the men behind #GamerGate, thousands of whom called for her death. A celebrated chef took to Facebook to defend a fellow chef; his daughter's life was then threatened. Allyson Periera's boyfriend pressured her to send a topless photo; when she did, he shared it with her entire social network, subjecting her to merciless cyberharassment. Sierra McCurdy was attacked with such vigor for accidentally using the wrong emoji that she had to leave her hometown. Christopher Hermelin became the object of ridicule on Reddit simply because he found a creative way to share his love of writing with the world. And Ann Marie Chiarini became the victim of nonconsensual pornography, commonly known as "revenge porn," when an ex-boyfriend disseminated her intimate pictures throughout the Internet.
Their stories are troubling and they place the reality of cyberharassment in stark relief. We can debate whether this or that person should have shared in the first place; in hindsight, sending nude images sound reckless. It's not. Sending a nude selfie can be a wonderful expression of love and it may make sense in a trusting relationship. And neither sending an intimate photo nor tweeting a piece of advocacy is justification for the kind of vicious harassment these victims faced.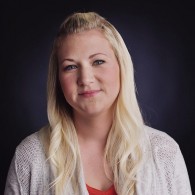 These stories also raise the question: Why don't these victims fight back? Some are. Ann Marie Chiarini's life was almost ruined by revenge porn, but she has been fighting back ever since. She spoke out about her predicament and joined with Danielle Keats Citron, a professor at the University of Maryland School of Law, to help pass Maryland's revenge porn law. She joined with Holly Jacobs and Mary Anne Franks, a professor at the University of Miami Law School, at the Cyber Civil Rights Initiative to help other victims.
But fighting back isn't easy. For Zoe Quinn, one of #GamerGate's first victims, bringing a case against her attacker only extended her harassment: her journey for justice just subjected her to more attacks. It's also impossible to take down hundreds of images once they are posted online, especially when many websites are loathe to help. Many law enforcement agents do not help, mostly because they don't realize the extent of the problem and may not be aware of laws that can help. Most lawyers aren't trained to help these victims, either. And, in any event, lawyers are expensive; most victims cannot afford the cost. This is why I have established the Tyler Clementi Institute for CyberSafety at New York Law School. The program includes the first-of-its-kind law school pro bono clinic that will represent victims of cyberharassment for free. It will also train practicing lawyers to counsel these victims. I hope it will make a difference.
"The Internet Ruined My Life" airs on SyFy on Wednesdays, starting on March 9, at 10 PM Eastern.