TUESDAY PRIMARY RESULTS: Bernie Sanders upset Hillary Clinton to win the Michigan Primary. Clinton beat Sanders handily in Mississippi. Donald Trump won primaries in Hawaii, Michigan and Mississippi, and Ted Cruz won the Idaho Republican Primary.
https://www.youtube.com/watch?v=W9s6D6RTDDs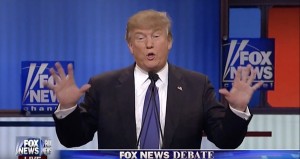 POLL: New poll shows Trump dominating Rubio and Kasich in Florida and Ohio, respectively: "A CNN/ORC poll out Wednesday has Trump holding the lead in Florida with almost double the share of voters than Rubio (40 percent to 24 percent). Cruz follows with 19 percent and Kasich has just 5 percent.The poll of Ohio Republicans has Trump ahead of the Ohio governor 41 percent to 35 percent. Texas Sen. Ted Cruz has 15 percent and Rubio is a distant fourth with 7 percent."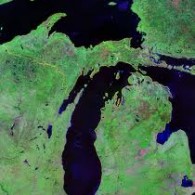 MICHIGAN: How did Sanders do it? "According to CNN exit polls, Clinton cleaned up among self-identified Democrats, who made up almost 70% of exit-poll respondents. But self-identified independents — who made up 28% of poll respondents — overwhelmingly sided with Sanders. Seventy-one percent broke for Sanders, while only 28% broke for Clinton. Sanders also prevailed among liberal voters, who made up the majority of the exit-poll respondents. Fifty-four percent of self-identified liberals sided with Sanders, while the smaller group of self-identified moderate Democratic primary voters cast their ballots for Clinton."
DEATHS: Fifth Beatle George Martin has died at 90. "Martin's manager, Adam Sharp of CA Management, confirmed the news and said Martin's family 'would like to thank everyone for their thoughts, prayers and messages of support,' the Associated Press reports."
Paul McCartney wrote a statement which you can read in full here. "I am proud to have known such a fine gentleman with such a keen sense of humour, who had the ability to poke fun at himself. Even when he was Knighted by the Queen there was never the slightest trace of snobbery about him. My family and I, to whom he was a dear friend, will miss him greatly and send our love to his wife Judy and their kids Giles and Lucy, and the grandkids.The world has lost a truly great man who left an indelible mark on my soul and the history of British music. God bless you George and all who sail in you!"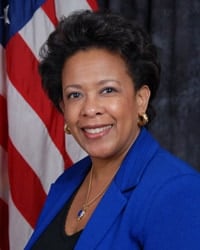 SUPREME COURT: Loretta Lynch takes her name out of running for nominee: "In a statement, Justice Department spokeswoman Melanie Newman said Lynch has decided 'the limitations inherent in the nomination process would curtail her effectiveness in her current role.' Newman added: 'Given the urgent issues before the Department of Justice, she asked not to be considered for the position. While she is deeply grateful for the support and good wishes of all those who suggested her as a potential nominee, she is honored to serve as attorney general, and she is fully committed to carrying out the work of the Department of Justice for the remainder of her term.'"
POLL: Majority of voters disapprove of GOP block to Supreme Court nomination: "A majority of registered voters disapprove of Senate Republicans' plans to not hold hearings or consider any Supreme Court nominee from President Barack Obama, according to a Wall Street Journal/NBC News poll, though the decision has solid support within the party."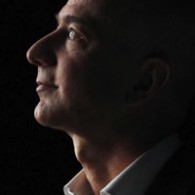 SPACE: Amazon founder Jeff Bezos says his Blue Origin space company expects to start flying passengers in 2018: "'We'll probably fly test pilots in 2017, and if we're successful then I'd imagine putting paying astronauts on in 2018,' Bezos said at the sprawling plant south of Seattle. The company expects to build six New Shepard vehicles, which are designed to autonomously fly six passengers to more than 62 miles (100 km) above Earth, high enough to experience a few minutes of weightlessness and see the planet set against the blackness of space."
IN UNSURPRISING SEAWORLD NEWS: Tilikum the orca is suffering from declining health: "Tilikum, the 12,000-pound orca whose captivity at SeaWorld (and other various sea parks) was scrutinized in the 2013 documentary Blackfish, is suffering from a chronic bacterial infection in his lungs that's become increasingly harder to treat, according to SeaWorld veterinarians."
SIGNALS: Now Utrecht, Netherlands has gay traffic lights: "The traffic lights show two women and two men holding hands and were put up to show the city's acceptance of different forms of sexuality. A third set of traffic lights shows a man and a woman crossing the road. Council alderman Kees Geldorf told broadcaster Nos he did not expect the traffic lights to change people's image of people who are gay, bisexual or transgender."
HUMP DAY HOTTIE: Ariel Ben-Attar, as shot by Almog Gabay.