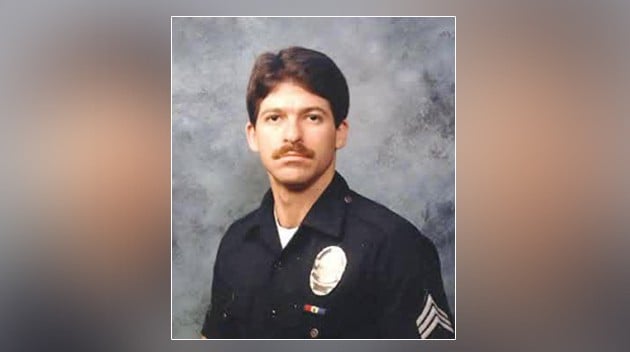 A gay former cop who fought the LAPD in a historic anti-gay discrimination lawsuit has been arrested on charges of domestic violence.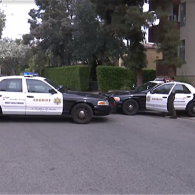 Mitchell Grobeson, 57, was arrested on Friday following a tense standoff outside his West Hollywood home with a local SWAT team that lasted for nearly four hours. Grobeson barricaded himself inside after allegedly pointing a gun at his husband's head.
Grobeson first made headlines back in 1988 when he sued the LAPD alleging that he was effectively forced to resign from the force following threats and intimidation he received because he is gay.
Grobeson is charged with assault with a firearm and criminal threats. He was arraigned Tuesday afternoon and pleaded not guilty.
[Grobeson's] husband called the sheriff's office so that he could return to the home and retrieve some possessions, prosecutors said.
Sheriff's deputies arrived and Grobeson allegedly holed himself up in the home, refusing to leave. More than three hours after deputies were called to the home in the 800 block of West Knoll Drive, crisis negotiators successfully persuaded Grobeson to surrender.
He was arrested and is being held in lieu of $100,000 bail.
If convicted of all charges, Grobeson faces up to 14 years in state prison.
Before resigning from the force in 1988, Grobeson had served for nearly seven years. He alleged in his lawsuit that superiors called him a pejorative term and that he once received a package labeled "AIDS survival kit."
In February 1993, Grobeson, along with two other officers, won $770,000 in damages and a promise by the department to improve its recruitment, hiring and training of gay officers.
Grobeson filed a second lawsuit against the department in 1996, alleging that the LAPD had failed to carry out the reforms promised in the earlier settlement. He also alleged that officers and supervisors were harassing him on the job after he returned to the department.
The second lawsuit was settled out of court in 2013.
A piece published by the LA Times in 1989 notes that Grobeson was considered "one of the best officers on the force", had been elected president of his class at the Los Angeles Police Academy in 1981, and had an adolescent CV prior to joining the force "worth a million Brownie points."
Watch a news report on Grobeson's arrest and arraignment from Fox 11, below.
[Top image via CBS]