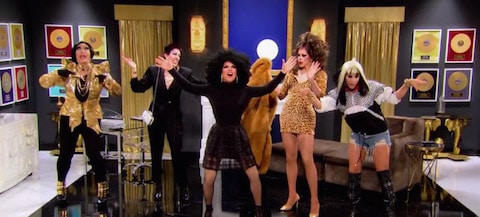 Boy, what a letdown that was. Last week, Mama Ru hinted that this week's RuPaul's Drag Race would bring back a queen from the past to shake up the competition. The excitement whipped fans into a frenzy hoping to see their favorite queen return. That's not exactly how it turned out.
The lucky gal was back just in time for another group challenge. Unlike last week's lip sync-heavy number, this time the ladies are doing filmed bits inspired by Fox's runaway hit musical drama Empire.
How did the Cookie crumble? Read on for our SPOILER-filled recap.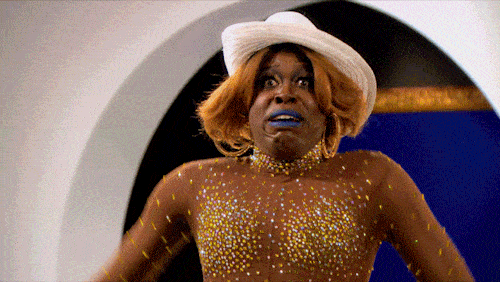 For tonight's mini-challenge, things got topical. The GOP may be refusing to confirm a new Supreme Court nominee, but that won't stop these ladies from serving up some of their own Justice Judys. It's a fun little challenge that gives Naomi Smalls a win and lands her a chance to be team captain. Her opposition is led by the returning Naysha Lopez. The teams each have a different scene to film modeled after Empire's over-the-top tale of a hip-hop recording industry dynasty. Now, at first I was a little uneasy with how this might translate into a parody on this show. Then, I saw Derrick Barry in an afro wig, and I was definitely uncomfortable. It wasn't quite Julianne Hough as Uzo Aduba, but it certainly landed on the wrong side of #problematic.
When it was time for the runway, Ru sent the ladies down on rollerskates to serve a little Chanel on wheels, hennies.
Let's hash out how the newest old addition to the fray fits in amongst the current queens in our Power Rankings below.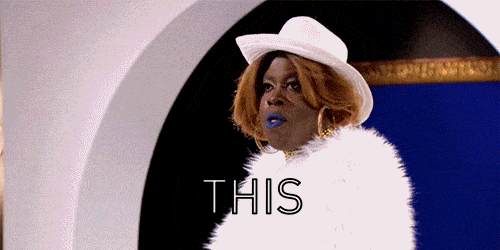 1. Once again, we got a great reminder of what makes Bob the Drag Queen so special. All the best parts of her performance were ad libs (you could tell the difference between the show's typical campy humor/heavy use of puns, and Bob's off-the-cuff asides). She was smart about her runway look and making her stiff skate part of a character.
2. If Bob is a little reminiscent of Drag Race's sharpest comedy queen, Bianca Del Rio, Thorgy strikes us a bit like Bendelacreme. She's got that same kind of kooky theatricality. She gave Bob a run for her money in the Empire-inspired challenge, and she rocked those skates down the runway. Thorgy is a character with a capital C, but she also knows how to focus that fun, frenetic energy when necessary.
3. Kim Chi's performance was amusing, but I'm not sure if we were laughing at her or with her. Kim Chi's success in this competition is going to depend on what the next few challenges look like. If they're dance heavy, it's going to be a problem. If she's given an acting challenge that pushes her beyond her capabilities, it'll be a problem. But if it's a design or look challenge, she'll slay. My impression is that she has a bit of a limited skillset, but what she can do, she does very well.
4. OK, fine. I'll swallow my pride and forgive Acid Betty for her terrible attitude and that one time she gave the worst live performance I've ever seen from a Drag Race queen. There's no denying her talent. Her aesthetic is unique and avant garde. She can dance. She can act. She's clever. She's just so damn unlikable. Playing the villain might help you stick around a while (right, Roxxxy Andrews and Darienne Lake?) but it's not going to get you the crown, squirrel friend.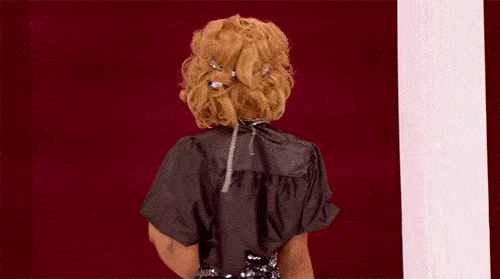 5. Am I the only one so enamored with Naomi Smalls? For a young queen, she's got a really well-developed aesthetic. She's neck-and-neck with Chi Chi for me right now, but similarly not likely to be the season eight champ.
6. It's a close race between Chi Chi and our previous gal on the list, but I'm starting to think I've been underestimating this Southern queen. That garbage bag dress belonged in the trash, and her first photo was awful. But she rocked the group challenge last week (despite an uncooperative team) and turned in a solid performance in the Empire parody. I still don't think she'll be able to crack the top 4, but I think she may outlast some of the other girls yet.
7. There's something fishy about Derrick, and I don't mean that as a compliment. The judges say they want to see more of the real Derrick, but every glimpse we get seems worse than the last. At best she's boring; at her worst, she's wretched. Love her as Britney, but as Derrick, I'll pass.
8. Boy, what a disappointment it was to see Naysha again. It's not so much she's unworhty, but the suspense built up since last week's cliffhanger fueled much more interesting speculation. She was fine this week, I guess. Not a disaster, but not exactly the sort of performance to assert herself as a force to be reckoned with.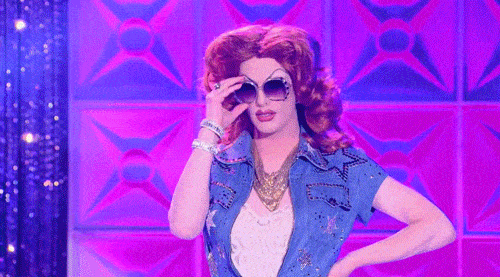 9. I want to like Robbie Turner, I do. I don't understand why she can't get her act together. She went into the filming as a master thespian, but then fell apart in front of the camera. She deserved that bottom two slot this week, and having struggled already earlier this season, I'm not sure she's going to bounce back. This should have been her challenge, and she flopped.
10. Much like her manic lip sync last week, Cynthia seems to be vibrating on her own frequency. Her energy never really clicked in her scene, and I don't think it's just a matter of the language barrier. Her actual lip sync was way off. Her mouth was nowhere near approximating most of the words of that song. It's a shame, because I really would love to see Cynthia unhinged on the right Snatch Game character.
How would you rank the queens this week?