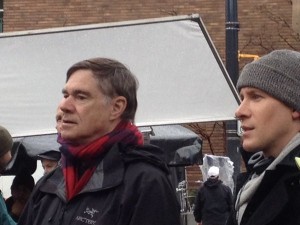 TELEVISION. Dustin Lance Black's gay rights series announces new cast members: "Guy Pearce, Mary-Louise Parker and Rachel Griffiths will star in "When We Rise," ABC's gay rights movement event series…Pearce will star as LGBT activist Cleve Jones, who joined the gay liberation movement in 1972 and was befriended by pioneer gay rights leader Harvey Milk. He founded the Names Project AIDS Memorial Quilt and led the National March for Equality in 2009. Parker will play women's rights leader Roma Guy, who co-founded the San Francisco Women's Building, and as a public health commissioner worked with others to bring healthcare access to all San Franciscans. Griffiths will play her wife, social justice activist Diane, who joined the Women's Movement in the 1970s in San Francisco, co-founded the Women's Building and has worked as an HIV/AIDS nurse and social justice activist at San Francisco General Hospital for 33 years."
ON THE RIGHT. Conservative pundits freak out because President Obama didn't cancel his trip to Cuba in the wake of the Brussels terror attack. Said Fox News' Stuart Varney, "the optics don't look good." He added, "Here is the president of the United States, in a foreign country, shaking hands with a communist dictator, as people die and Europe is paralyzed by terror. As the West comes under attack." Plus, this:
Obama hanging out with communist dictators at a baseball game after this international tragedy makes me understand Trump's popularity.

— Meghan McCain (@MeghanMcCain) March 22, 2016
CUBA. Meanwhile, the president met with LGBT activists while making his historic trip to Cuba: "All of the individuals around this table have shown extraordinary courage…They have spoken out on behalf of the issues that they care deeply about. Some of them represent specific constituencies inside of Cuba. Some of them have broader concerns regarding democracy, the ability to speak freely, worship freely, or assemble or are advocating on behalf of democratic practices here in Cuba."
FILM. Chloe Grace Moretz talks upcoming Little Mermaid adaptation: "We can't make this regressive tale in a modern world. We're going to flip it on its head. It's going to feel good for women and men in the sense that it's not just appropriating feminism, and it's not leaning on regressive stereotypes."
FREE KESHA. The embattled singer's lawyers have filed a legal appeal in her legal fight against being forced to work with Dr. Luke.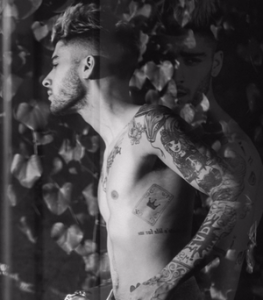 STRIPPED. Zayn Malik gets shirtless for Complex magazine.
STARS HOLLOW. Milo Ventimiglia and Jared Padalecki geek out, talk Batman v. Superman on the set of The Gilmore Girls reboot.
WAR ON DRUGS. John Ehrlichman, the Watergate co-conspirator and Nixon advisor, reveals the real motivation behind the start of the war on drugs: "The Nixon campaign in 1968, and the Nixon White House after that, had two enemies: the antiwar left and black people. You understand what I'm saying? We knew we couldn't make it illegal to be either against the war or black, but by getting the public to associate the hippies with marijuana and blacks with heroin, and then criminalizing both heavily, we could disrupt those communities. We could arrest their leaders, raid their homes, break up their meetings, and vilify them night after night on the evening news. Did we know we were lying about the drugs? Of course we did."
NEW ZEALAND. Meet the feline cat burglar who goes around stealing men's underwear.
TRANSGENDER. Anti-trans bill killed in Tennessee: "Today's decision by Tennessee lawmakers is a victory for the dignity and equal treatment of all children in the state. House Bill 2414 would have endangered the personal safety of all children, particularly transgender youth; and codified discrimination in public schools. No child should fear being singled out or humiliated when they are trying to get an education. Tennessee did the right thing in defeating this harmful legislation, and other states should follow its lead."
FLASHBACK. Bryan Cranston channels President LBJ in new HBO movie based on the former president, All The Way.
INSTAHUNK. Meet Italian actor Alessandro Nori who stars in the new Sci-Fi Short film Trans-R from Transparent writer Rain Valdez.
https://instagram.com/p/6QPzl2hlDM/