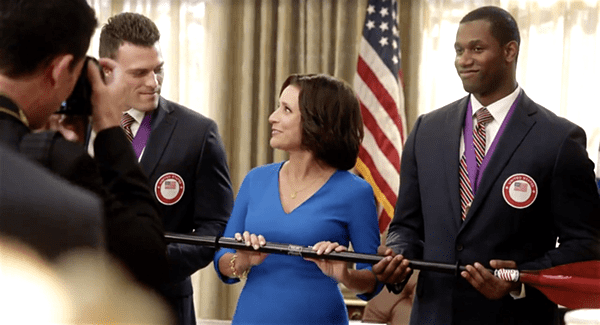 A new trailer for HBO's Veep has been released and is laced with plenty of biting one-liners and hilarious antics from Selina Meyer (Julia Louis Dreyfus). Season 5 will follow VP-turned-President Meyer as she struggles to maintain power.
The show will also hit some storylines that will sounds familiar to anyone acquainted with headlines over the past several years, including a bank bailout, Chinese hackers and a financial disaster.
Watch the new trailer, below.