VIRAL. Trans man sticks it to NC Governor Pat McCrory.
@PatMcCroryNC It's now the law for me to share a restroom with your wife. #HB2 #trans #NorthCarolina #shameonNC pic.twitter.com/4b4OdmfmeN

— James Parker Sheffield (@JayShef) March 24, 2016
2016 ELECTION. Glenn Greenwald on Trump appeal: "It is true that he doesn't use the language of political diplomacy. He doesn't really use euphemisms. He speaks like ordinary people speak when talking about politics at their dining room table, which is one of the reasons for his appeal. And in that sense, he actually provides an important value, which is he's stripping away the pretense of what the American political system and American political culture have become and describing it in a much more honest way. And that's the reason that so many Republican elites and other media figures, who have no problem with Republican politicians or even Democratic politicians who advocate similar policies, why they're so offended by Donald Trump, because he sort of renders the entire system nakedly candid about what it actually is."
SACRIFICIAL SPEAKER. Paul Ryan gave up "impatience and anxiety" for lent:
I used to give up food, like beer or ice cream, for #Lent. But this year, I decided to give up something different.https://t.co/1CBygHRoG1

— Paul Ryan (@SpeakerRyan) March 24, 2016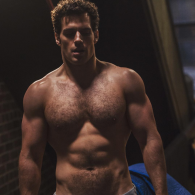 MEMORIES. That time Henry Cavill was pissing naked off the roof of an L.A. hotel: "Naked and peeing in a hotel hallway is pretty bad. I was looking up and down the hallway and I was checking out pot plants of all sorts…I thought, 'Do I pee in there? What if someone catches me? That's pretty bad.' I remembered there being a fire escape, and so I ran up this fire escape, because I knew there was a pool area on top and a tennis court. I thought, 'Maybe there's a bathroom up there.' I ran up the fire escape to the roof and it turned out to be a tennis court, which was all closed off and I couldn't get anywhere. This was around 3 a.m. I then thought, 'I've got to pee. This is getting bad now.'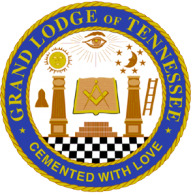 TENNESSEE. Freemasons uphold ban on gay members: "Freemasons in Tennessee voted overwhelmingly to uphold its ban on gay members Thursday during a members-only meeting in Nashville, according to Freemasons who witnessed the vote. Two Freemasons confirmed the results to The Tennessean, but asked for anonymity since business conducted at the meetings is secret, and revealing it could have them kicked out of the organization."
STEPPING OUT. Zachary Quinto is on to the next project after finishing his off-Broadway play Smokefalls.
THE DARK KNIGHT. It's the Batman Lego movie trailer, which might be better than Batman v. Superman.
EARWORMS. Here's Steve Aoki and Felix Jaehn's "Can't Go Home" featuring Adam Lambert.
THEORIES. Michelle Bachmann thinks God uses terrorist attacks as a way to humiliate Obama: "Or maybe our president's humiliation comes in a manner so devastating it makes one wonder whether the Creator of humankind isn't reminding this world of the inferiority of foolishness in the face of wisdom…The president once again mocked his nemesis, the Jewish people and the nation of Israel, by cleverly turning the international press corps toward his brilliant work in Cuba, instead of covering ongoing Islamic attacks against the Jewish state as outlined that very same day at the annual pro-Israel AIPAC meeting in Washington, D.C."
BEVERLY HILLS HOTEL BOYCOTT. The Metropolitan Museum of Art has moved an event after learning of the LGBT boycott of the hotel.
https://www.instagram.com/p/BDWc-EeI4n0/?taken-by=jamesdukemason&hl=en
RECORDS. Justin Bieber became the first artist to hit 10 billion views on Vevo.
This is huge: @justinbieber just became the first artist to reach 10 BILLION views on @Vevo! #Bieber10BOnVevohttps://t.co/ybT6lszUDm

— Vevo (@Vevo) March 24, 2016
#UPPEREASTSIDEPROBLEMS. Madonna accused of creating phony parking places, putting up 'no parking' signs outside of NYC townhouse: "Madonna — who lives in a $40 million Upper East Side townhouse — apparently wanted to claim some prime parking spaces … problem is, they were public spaces, not hers. So we're told her people peppered the area with "Tenant Parking Only" signs. She also had someone emboss a "NO PARKING" warning curbside in cement. For bad measure, they painted the curb yellow."
Madonna responds:
FIRST LOOK. Wonder Woman warriors.
'Wonder Woman' Movie First Look: The Amazon Women Assemble! https://t.co/BR0QsbXNu1 pic.twitter.com/dyIWu4ldaD

— Comics Alliance (@comicsalliance) March 24, 2016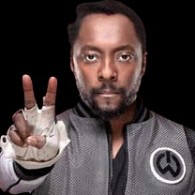 TV. Apple planning unscripted TV series about apps and app developers: "There are some big names attached, though, including musician Will.i.am and TV executives Ben Silverman and Howard T. Owens. (Silverman was previously co-chairman at NBC Entertainment and also serves as one of the executive producers of Netflix's Marco Polo.)"
STREAMING. YouTube is building a Periscope-style live streaming app: "YouTube Connect has much of the same functionality that you'd already find with Periscope and Facebook Live, according to a source close to the matter. You can log into the app using your Google or YouTube account and immediately begin streaming from your mobile phone."
THE CRUSH. Hydraulic press destroys Easter:
THIRSTY THURSDAY. Brazilian design student Edu Fiorin.
https://www.instagram.com/p/_IMelatFYk/?taken-by=edufiorin