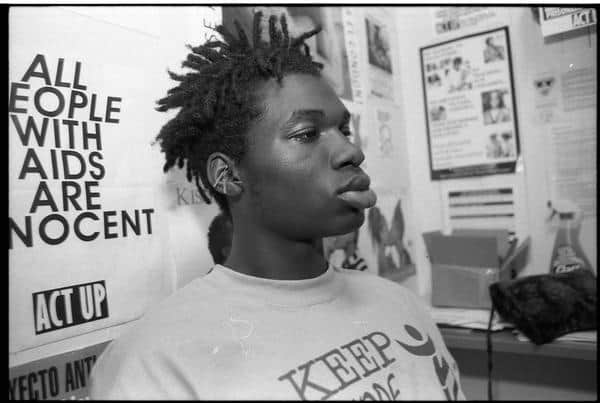 The NYPD's Cold Case Squad has announced they are looking into the murders of three LGBT individuals from the 1990s in hopes of finally solving the decades-old crimes.
The three individuals are Ali Forney (after whom the Ali Forney Center was named), Dion Webster, and Kevin "Kiki" Freeman.
The New York Daily News reports: 
"If I held my breath, I would turn blue and die," [Carl Siciliano, executive director and founder of the Ali Forney Center] said. "But if it happened it would be significant to the transgender community moving forward in terms of being able to have their needs treated with respect in society."
The NYPD confirmed its Cold Case Squad has been tasked with trying to solve the murders of Dion Webster, Kevin "Kiki" Freeman and Forney. Webster, who identified as a woman, was 21 when she was stabbed in the head in East Harlem in November 1996. Six months later, Freeman, 25, who also identified as a woman, was stabbed with a screwdriver in a building on W. 128th St.
Forney, who made personal appeals to police to solve the murders, according to Siciliano, was himself killed in December 1997, shot dead on E. 131st St.
Forney, who was 22, was dressed as a man when he was killed, but he often dressed as a woman named Luscious. He worked as a transgender prostitute and was a crack user. His friends also worked in the sex trade and used drugs, a police source said.
Siciliano, who knew all three individuals, says of living through the murders, "It was a stark example of how if you're a queer, homeless youth of color in New York City your murder doesn't seem to matter that much."
Police say they are able to devote time to these cases because of a sharp decline in murder rates in New York in recent years.
The move from the NYPD also comes as a result of lobbying from transgender rights activist Mariah Lopez. While police say they have no evidence to suggest the three slayings were related or even hate-motivated, Lopez thinks those possibilities need to be investigated.
Said Lopez, "No one can really say they weren't connected. Cases that were not getting attention, cases that were in dark storage bins are now on top of someone's desk. Now, there's the potential to deter further murders like this if people see that police take these cases seriously."
[Photo via Myspace]