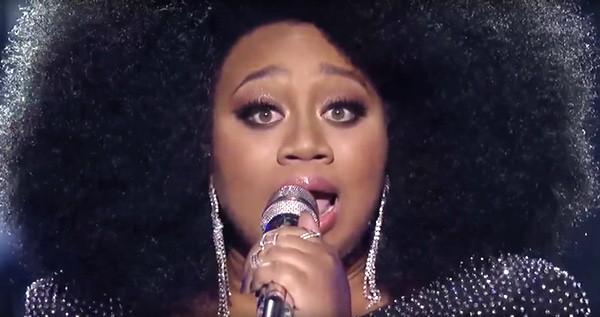 Whoops. American Idol runner-up La'Porsha Renae is desperately backtracking on her comment that she "doesn't really agree with" the homosexual "lifestyle."
Earlier this month, Renae said:
"This is how I feel about the LGBT community: They are people just like us. They're not animals as someone [Manny Pacquiao] stated before. They're people with feelings. Although all of us may not agree with that particular lifestyle for religious reasons, whatever the reason is, you still treat each other with respect. Everybody is a human being. We should be able to coexist with one another.
"[However] I am one of the people who don't really agree with that lifestyle. I wasn't brought up that way. It wasn't how I was raised. But I do have a lot of friends and a lot of people that I love dearly who are gay and homosexual and they're such sweet, nice people. We should just respect each other's differences and opinions and move on."
https://twitter.com/laporsharenae/status/718592881083031553
Perhaps prompted by her sweet 'n nice gay friends, she has since apologized for her use of the word "lifestyle." Ranae also admitted that although she doesn't know much about Mississippi's anti-gay law, she is "firmly" against any form of discrimination.
Writes Michael Slezak at TVLine:
When I asked La'Porsha about the backlash over her comments, she admitted she'd been "offensive by using the word 'lifestyle'" to describe homosexuality, adding that while she's still not up to speed about HB1523, she is "firmly" against any law that promotes discrimination.