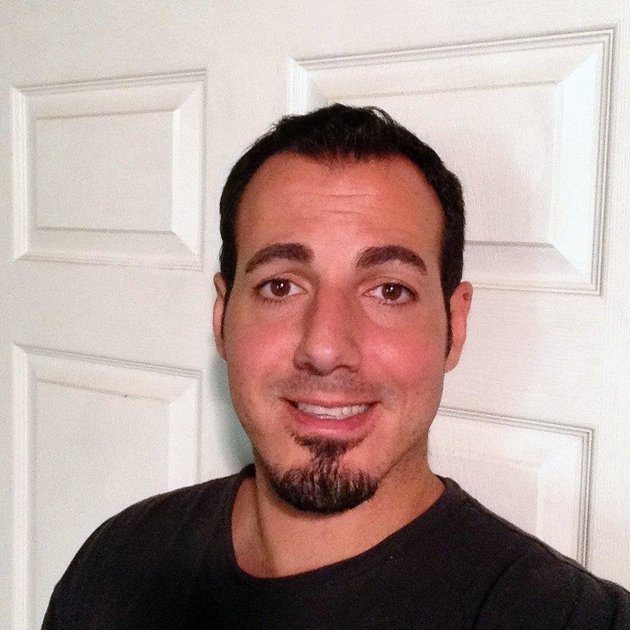 Since the news of Amir Issa's murder at the hands of his father broke on Saturday, social media posts shared by Amir have come to light revealing a disturbing relationship with his family that ultimately led to Amir's untimely death.
As we reported over the weekend, Amir (29) was murdered by his father Shehada (69) because he was gay.
The Los Angeles Times has more on the gruesome background to this story:
"The murder was committed because of the victim's sexual orientation and because of the defendant's perception of that status and the victims' association with a person and a group of that status," prosecutors said in a statement.
The father admitted that he shot his son with a shotgun, said Sgt. Greg Bruce of the Los Angeles Police Department, who was the incident commander at the scene of the shooting. Bruce said he was not provided with any explanation as to why the man shot his son.
The body of Amir Issa was found outside the home, police said.
The victim was shot once in the abdomen and once in the face, Bruce said. He was pronounced dead at the scene.
Authorities entered the home and also discovered the victim's mother, identified by the coroner as Rabihah Issa, 68, on the bathroom floor. Because of the condition of the bloodied body, it appeared she had been dead "for a while," Bruce said.
After digging into Amir's past, a Facebook post shared just 10 days before his death shows that Amir felt his parents had a severe and sinister hold over him. He wrote,
Every day I wake up feeling like my sister or brother or mother or father is literally controlling me in my sleep. I have no free will.the moment I lose consciousness it feels like they tell people to rape and molest me and make it seem like I enjoy that. I was earning over $100k by age 26 and this has negatively impacted my life made ,me live in pain and become unemployed. If there is a devil or evil spirit, I truly believe it manifests itself in my family. My name is Prince Christ. Amir Issa. Does it make you feel better abiut yourself to call me names and control me? I dont want to be related to any of these people..nor their relatives watching and advocating this inhumane treatment. They have literally robbed my bank account, lied to courts and doctor to try and label me as mentally ill and failed in their attempts to have me falsely imprisoned and evicted. My doctors certified that i have no mental illness and the courts have cleared my good name and I do not have a criminal record. I successfully passed a background check. If there are any good people on this earth, please help free me from this inhumane slavery. I want to open my eyes lord. I want to see Jesus. Please help rid this world of the demons that attack me. I have changed all of my life insurance and work retirement investments to go to the church I was born in, the Seventh day adventist church of glendale. I dont believe one religion is better or more true than another but would like to have a family that attends church regularly and doesnt punish my thoughts or actions if I am a good persob…which I know I am. I am paying it forward to the church..tithing over hundreds of thousands of dollars to them for this life and the next. In Christs name. AMEN.
Meanwhile, in a video posted in January 2014, Amir is heard talking with his parents about anal sex. In the video, Amir references having girlfriends; there is also an allusion to phone sex and a bill his parents received for those services.
Shehada is heard saying to Amir, "You need medicine or you need to be castrated" and "none of your relatives want to have anything to do with you." Shehada goes on to call Amir a pervert and to insult his wife, Amir's mother, who he would eventually murder as well.
In the Facebook post titled "Parents Explain why they are disabled", Amir wrote,
I can't believe I'm related to these people..what kind of parents tell their kids that they tried anal sex a couple times… am I in the right country…with the right people?
both my mom and sister got diagnosed w/ hepatitis after having kids and my other sister is disabled w/ fibromyalgia…what does that mean? I mean…gimme a break…do they want a medal for effort? does diabetes and hepatitis count as effort in being a good parent?….
can I please be adopted by normal healthy people that aren't ruining their kids lives…. if u are supposed to lead by example… they we are all screwed…. btw.. if anyone reading this knows me then u should have at least 2 cents comment on what my family thinks they are allowed to do to me…. I'm being manipulated daily to serve their purpose… which is apparently not helping anyone… can children banish other family members from their family tree?
According to police, Shehada tried to kill Amir before because he was gay.
Shehada will be arraigned on April 11.
You can watch the video posted by Issa in 2014, below. It is work-unfriendly for language and hard to watch.
Also, you can watch a news report from Reuters, below.