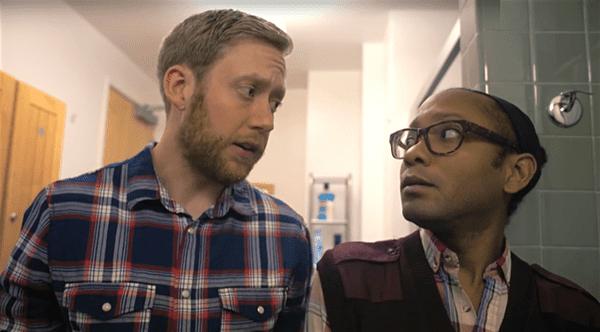 A new comedic video perfectly satirizes North Carolina's discriminatory anti-LGBT 'bathroom bill', HB 2, which bans transgender people from using bathrooms in accordance with their gender identity.
The video from writer/director Matthew Gudernatch is described as a "parody for the forward thinking people of the country."
The video's YouTube posting asks, "What does North Carolina think will happen? Let's all relax."
Watch and find out what would happen to right-wing bigots if transgender people were allowed to use bathrooms that match their expressed gender, below.