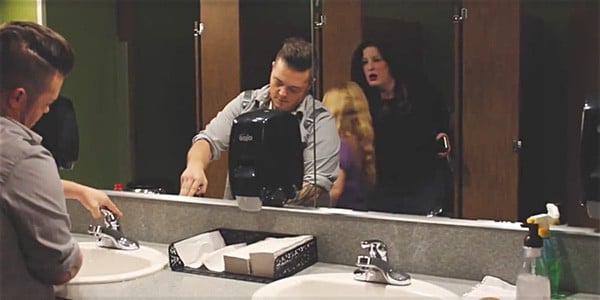 A video exposing the ridiculousness and bigotry of North Carolina's anti-LGBT HB 2 and other so-called "bathroom bills" has gone viral on Facebook with more than 548,000 views in five days.
In the video, users of public restrooms are asked to show IDs, and faced with people in the restrooms who appear to be of the opposite gender but who have been forced to use restrooms that don't conform to their gender identity because of the law.
Writes Moovz, the LGBT social network which created the video, on Facebook:
What recently happened in North Carolina with the #bathroombill is a complete outrage for anyone who believes in #equalrights. These bathroom bills and religious freedom acts insight violence against our transgender community. It is time we voiced up against this type of discrimination.
Watch: