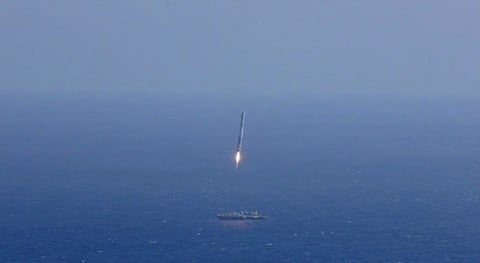 TODAY. SpaceX takes off for the ISS where it will deliver the first expandable habitat module: "The Bigelow Expandable Activity Module (BEAM for short) will attach to the outside of the ISS so it can be tested. The hope is to use these expandable structures for future Mars missions, where they'd ideally give astronauts a comfortable space to live and work. One of BEAM's biggest advantages is that it's lightweight. The structure will be tested out for two years to see how it handles space temperatures, radiation, and any debris it encounters." The reusable module will then attempt another ocean landing.

2016 ELECTION. Bernie Sanders accepts invitation to the Vatican four days before New York primary: "I'm a big, big fan of the pope," Sanders said. "Obviously there are areas where we disagree, on women's rights or gay rights, but he has played an unbelievable role, an unbelievable role of injecting a moral consequence into the economy." "People think Bernie Sanders is radical," he added. "Read what the pope is writing."
MULTIPLE BALLOTS. Politico reports that 90 percent of Republican insiders predict a contested convention: "It's a marked shift from a month ago, when just half of insiders were predicting a contested convention. Since that time, Trump has romped to victory in states that awarded all its delegates to the winner, like Florida and Arizona. But Cruz bounced back this week in Wisconsin – and is also dominating in states like North Dakota, Colorado and Wyoming, where party insiders pick the delegates, not rank-and-file voters."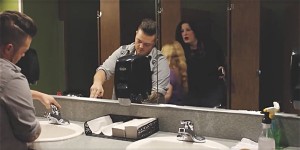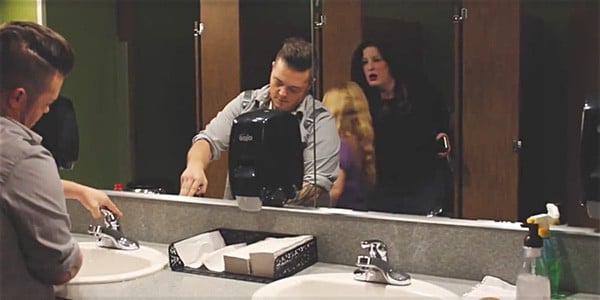 NORTH CAROLINA. Police have no idea how they're going to enforce anti-trans bathroom law: ""That's a very interesting question. We don't have police officers sitting at public bathrooms all day long," a spokesman at the Raleigh Police Department told me with a laugh. Over in Greensboro, the state's third-most-populous city, I received a similar answer. "We would respond if we received a complaint. It's not like we would be standing guard at bathrooms," said Susan Danielsen, a spokeswoman for the local police department, also suppressing a laugh."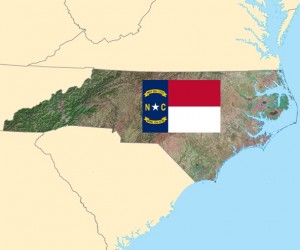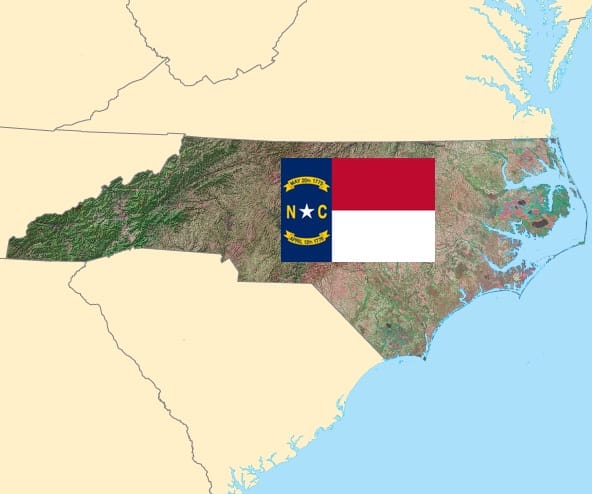 NC II: University of North Carolina prepares to comply: "In a Q&A guidance dated April 5, University of North Carolina President Margaret Spellings informs chancellors the new school policy is to conform to House Bill 2. Signed into law last month by Gov. Pat McCrory, the law prohibits transgender people from using the restroom consistent with their gender identity and prohibits cities from enacting pro-LGBT ordinances. 'University institutions must require every multiple-occupancy bathroom and changing facility to be designated for and used only by persons based on their biological sex,' the memo says.To comply with the law, the memo instructs schools to label multiple-occupancy bathroom for single-sex use, provide notice of the act to campus constituencies as needed and considering making information available about the location of single-occupancy bathrooms and changing facilities on campus."
MAINE. Anti-gay extremist Michael Heath is plotting a fresh attack on LGBT people: "Secretary of State Matt Dunlap confirmed Tuesday that Heath has completed all but the final step in starting a petition drive. The proposed ballot initiative would remove "sexual orientation" from the law and legalize discrimination against gay and transgender people. Heath, a longtime opponent of gay and transgender rights, has submitted language, which has been approved by the secretary of state, and completed other necessary steps. All that needs to happen now is for Heath to pick up the approved petition and start collecting signatures."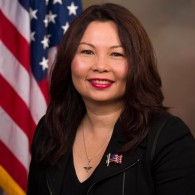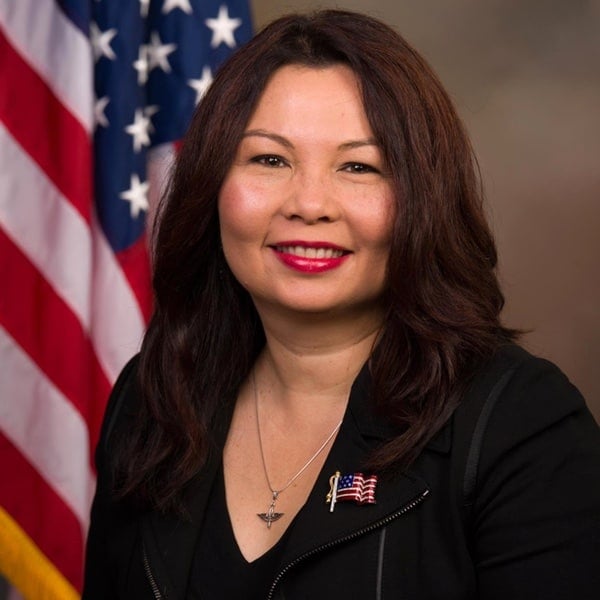 ENDORSEMENTS. White House endorses Tammy Duckworth in Illinois race against HRC-endorsed Mark Kirk: "I'm proud to support Tammy Duckworth for the seat I once held in the United States Senate," Obama said. "Few people fight as passionately for our veterans as Tammy. Soon after I was first elected president, I asked her to join my administration and serve her fellow veterans at the VA. She served with purpose and distinction — service that continued when she ran for Congress and won.  And I was proud to sign one of Tammy's signature pieces of legislation — the Clay Hunt Suicide Prevention Act — into law."
MISSISSIPPI. Lesbian journalist Robin Roberts is the face of the 2016 official Mississippi Tour Guide. "In the interview with the state's tourism publication, Roberts makes no mention of her sexuality or longtime girlfriend. 'Roberts advises first-time visitors to enter Mississippi with an open mind, ready to experience that great food, prefect weather and what she calls 'true Southern hospitality," the article reads."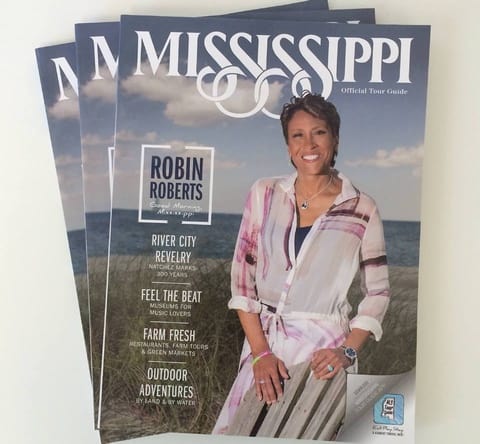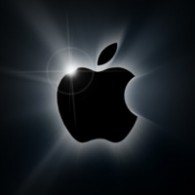 CONDEMNATIONS. Apple speaks out against anti-LGBT Mississippi law: "In a statement Thursday, the corporation said the Protecting Freedom of Conscience from Government Discrimination Act 'empowers discrimination.' 'We want Mississippians to know that our stores and our company are open to everyone, regardless of where they come from, what they look like, how they worship or who they love.'"
PATENTS. Apple working on Macbook with no keyboard? "Judging from a patent filed in September 2015 and made public Thursday, Apple can. In the patent, the company proposes a "force-sensitive input structure for an electronic device," a customizable, clean, flat surface that reacts to where you press. Apple refers to this type of input structure as "zero-travel," meaning there would be no keys or surfaces that move (at least not noticeably) when you press them. The surface would, however, sense the force of your fingers and return haptic feedback as you type. "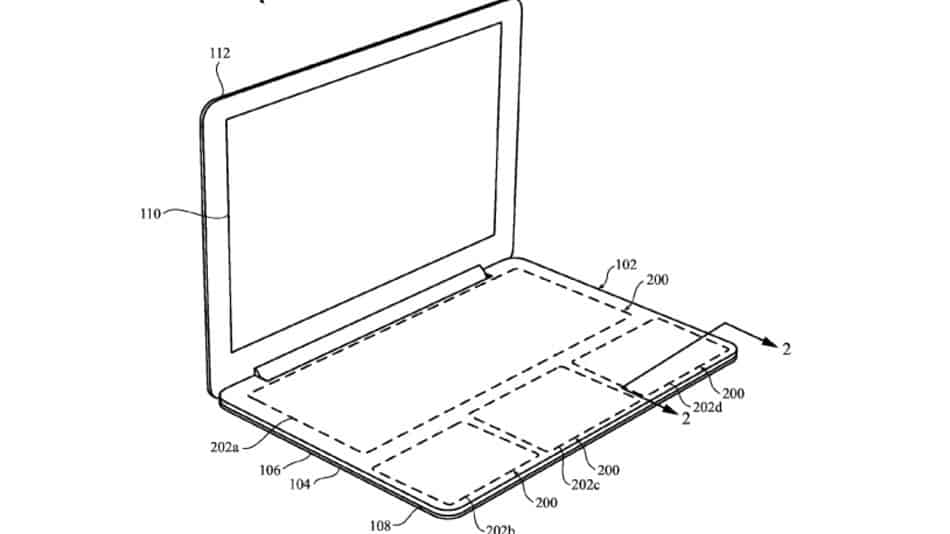 MUSIC. Your future husband Nick Jonas released a new track called "Champagne Problems" overnight about breaking up with someone and then sleeping with them.
FRIDAY FLESH. Indian footballer Prathamesh Maulingkar.