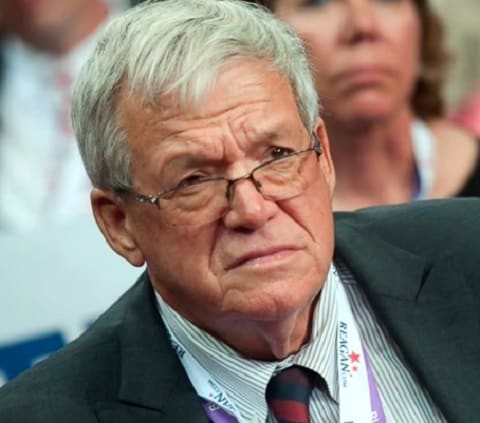 Former GOP House Speaker Dennis J. Hastert has been accused of sexual abuse against four men when he was a wrestling coach at Yorkville High School in Illinois.
Last year, the sister of Steve Reinboldt, who died in 1995, said that her brother had been sexually abused by Hastert. In a Chicago Tribune report yesterday, it is alleged that three more people have now made separate allegations against Hastert. The report identifies three of the men – including Reinboldt – all of them linked to the wrestling team Hastert coached.
Hastert's attorney Tom Green said in a statement that his client "has made mistakes in judgment and committed transgressions for which he is profoundly sorry." Green added of Hastert, "He fully understands the gravity of his misconduct decades ago and regrets that he resorted to…an effort to prevent the disclosure of that misconduct."
Hastert's reps are requesting that he be sentenced to probation for bank fraud charges to which he pleaded guilty last year. They argue that the sentencing "will be the most difficult day in [his] life."
According to the Tribune, Hastert hasn't been charged with sexual abuse "likely because the statute of limitations prohibits it."
One of his alleged victims is said to be considering speaking at the sentencing hearing.
Watch a Young Turks discussion of the case below.