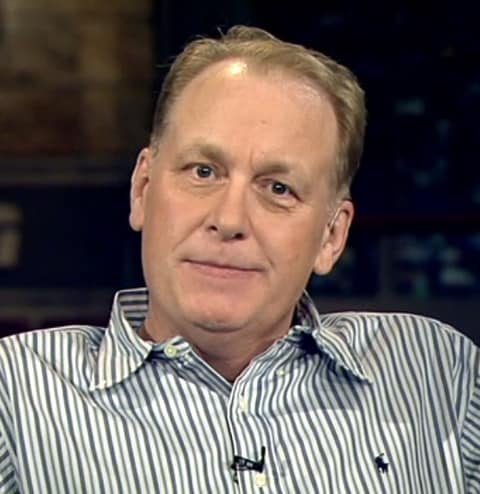 Curt Schilling has been fired by ESPN following a controversy over a transphobic Facebook post Schilling shared about so-called "bathroom bills."
"ESPN is an inclusive company," ESPN said in a statement. "Curt Schilling has been advised that his conduct was unacceptable and his employment with ESPN has been terminated."
Schilling, through a spokeswoman, declined to comment.
It was the latest in a number of commentaries by Schilling on social media that have drawn controversy. He was suspended for a month after he posted a comment on Twitter in August that compared radical Muslims to Nazis.
Earlier Wednesday, Schilling appeared on a show on WEEI radio in Boston and defended himself against accusations of intolerance and racism.
"To be in a place where people actually believe I'm a racist or I'm transphobic says to me that something has gone horribly askew somewhere," he told the hosts on WEEI, sounding weary and bewildered by his latest social media furor.
Schilling told WEEI: "I replied to the post. I didn't post that."
But a screen image captured by Outsports.com showed that Schilling had shared it and added his own comment.
Images of that post and his comment can be seen below: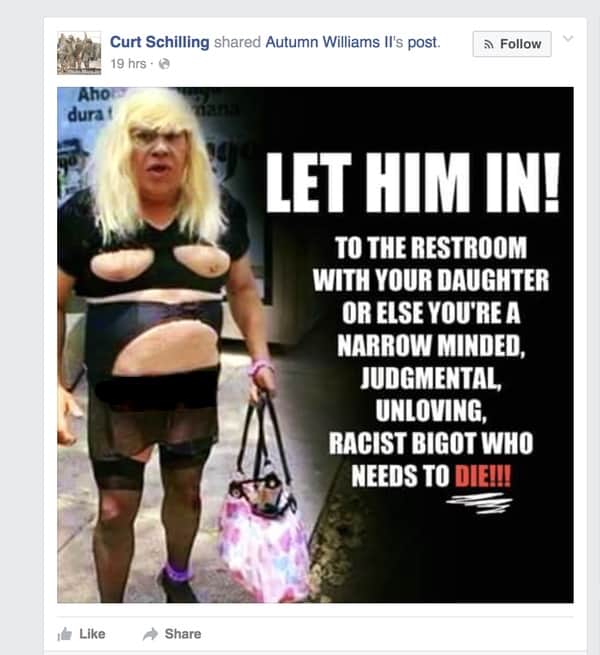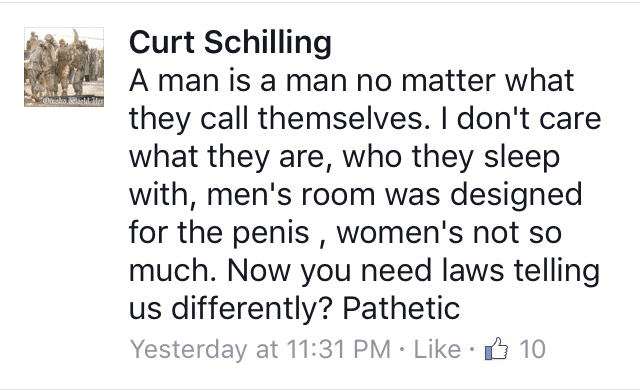 On Tuesday, Schilling defended his post. He wrote on his blog,
"Let's make one thing clear right upfront. If you get offended by ANYTHING in this post, that's your fault, all yours. This latest brew ha ha is beyond hilarious. I didn't post that ugly picture. I made a comment about the basic functionality of men's and women's restrooms, period."
For all of you people dying to be offended by something that never actually happened. https://t.co/6V4Ql8gd0e

— Curt Schilling (@gehrig38) April 19, 2016