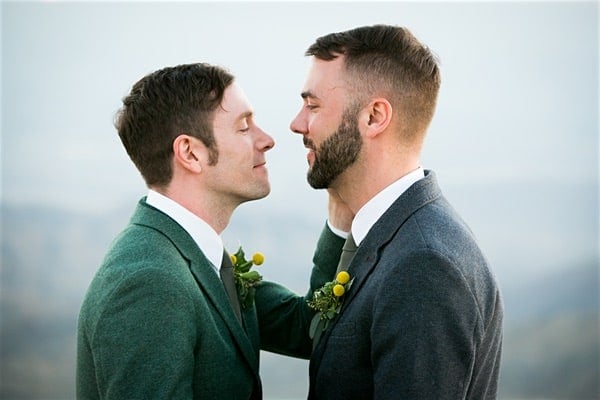 EastSiders stars and producers Kit Williamson and John Halbach tied the knot in Joshua Tree, California recently, and they have shared a video of their happy (and stylish) day.
The couple also recently toasted news that their show EastSiders had been nominated for 2 Daytime Emmy Awards.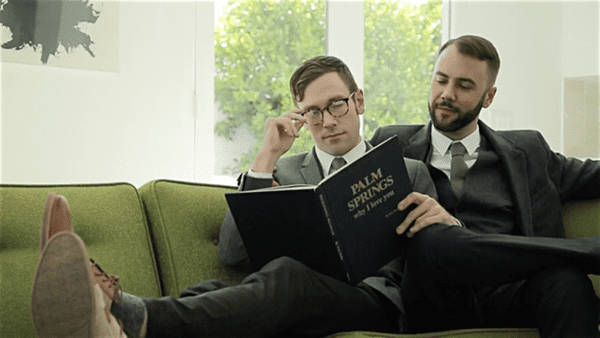 Williamson and Halbach announced their engagement in April of last year. At that time, same-sex marriage was not yet legal in Williamson's home state of Mississippi. Now that same-sex marriage has been effectively legalized across the nation by the Supreme Court, Mississippi has seen another anti-gay threat emerge, that of HB 1523.
Titled, the "Protecting Freedom of Conscience from Government Discrimination Act", the bill allows clerks in the state to deny marriage licenses to same-sex couples because of their religious beliefs.
Said Williamson of HB 1523,
"Planning the wedding, I was struck by just how vulnerable you are. You have to rely on so many vendors and government employees and you may not know any of them personally. I wouldn't want to buy a cake from a bigot anyway, but I can think of nothing more traumatizing than having the happiest day of your life tainted with bigotry. It saddens me to think that it's now legal to treat gay couples in Mississippi like second class citizens."
"It is my sincere hope for any couple in Mississippi, gay or straight, that they will be treated with respect and kindness by everyone they encounter on the road to the altar because a wedding should be a day filled with love, not hate."
Williamson may also be familiar to you from his work as Ed Gifford on Mad Men.
Congrats to the happy couple!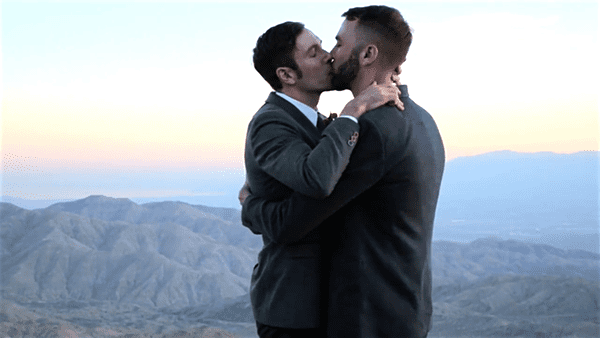 Watch the video of their big day, below.