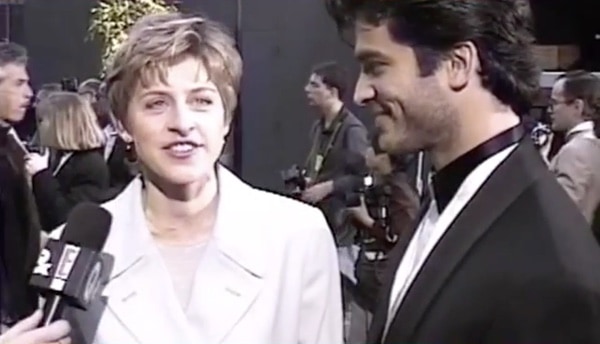 Actor Johnathon Schaech held a Reddit AMA yesterday and one of the questions that came up was whether he had ever dated Ellen DeGeneres.
Asked the Reddit user:
Is it true that you dated Ellen DeGeneres? I saw that online one time that someone said you had dated and didn't believe it, but when I googled you and Ellen, pictures came up! Were you just friends? I love Ellen! Her show is the best!
Said Schaech:
"My manager asked me to accompany her to events. She was scared people would not watch the show, her sitcom Ellen, because she was gay.  It was an honor. I grew up with two gay aunts and a gay uncle. My aunt died of cancer. She was a proud woman and she didn't get proper care because she didn't want to be away from her partner. Hospitals didn't allow partners the same rights as a spouse. When you have someone you love in your life that is gay or a lesbian it's very clear that they deserve the same rights as anyone else. It's not about religion.  If you don't love ELLEN now — you don't watch her show. She's a great example for the human race."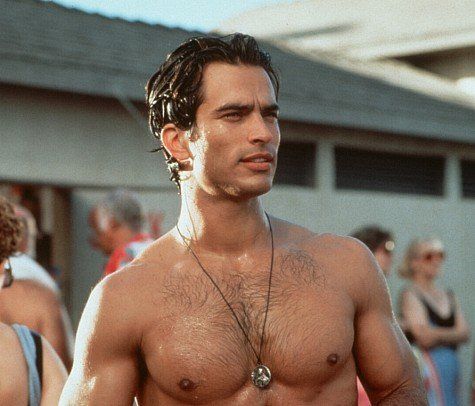 The Reddit user pressed on: "So, you were Ellen's beard?? or was she already out? That is so cool. So kind of you to do that!"
Added Schaech:
"She wasnt out…I was suppose to perform in her coming out episode but I ran the marathon and couldnt walk the next day, the netowrk fired me cause they thought I was lame. I was lame, DONT RUN A MARATHON when your given a great gift."
Here's some footage online of Ellen and Schaech holding hands at the Screen Actors Guild Awards in 1995.