PANAMA PAPERS. Massive data leak reveals offshore holdings of the rich and famous around the world. "A massive leak of documents exposes the offshore holdings of 12 current and former world leaders and reveals how associates of Russian President Vladimir Putin secretly shuffled as much as $2 billion through banks and shadow companies. The leak also provides details of the hidden financial dealings of 128 more politicians and public officials around the world. The cache of 11.5 million records shows how a global industry of law firms and big banks sells financial secrecy to politicians, fraudsters and drug traffickers as well as billionaires, celebrities and sports stars. These are among the findings of a yearlong investigation by the International Consortium of Investigative Journalists, German newspaper Süddeutsche Zeitung and more than 100 other news organizations.
Biggest leak in the history of data journalism just went live, and it's about corruption. https://t.co/dYNjD6eIeZ pic.twitter.com/638aIu8oSU

— Edward Snowden (@Snowden) April 3, 2016
"The files expose offshore companies controlled by the prime ministers of Iceland and Pakistan, the king of Saudi Arabia and the children of the president of Azerbaijan. They also include at least 33 people and companies blacklisted by the U.S. government because of evidence that they'd been involved in wrongdoing, such as doing business with Mexican drug lords, terrorist organizations like Hezbollah or rogue nations like North Korea and Iran." Here are The Power Players.
2016 ELECTION. Donald Trump says he's the one being discriminated against: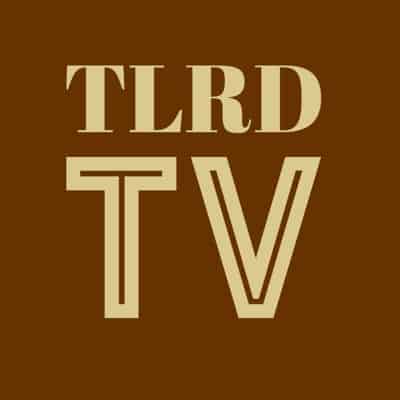 CLIMATE. Scientists warn of 'superstorm' shift: "The paper, Ice Melt, Sea Level Rise and Superstorms, claims at the current pace of burning fossil fuels and using greenhouse gasses, humans are inducing an eminent climate shift, and could lead humanity 'past a point of no return'. 'We're in the danger of handing young people a situation that's out of their control,' said lead author James E Hansen, a retired Nasa climate scientist and director at Columbia University."
ARRESTS. Soccer player Abby Wambach arrested for DUI: "Retired U.S. soccer player Abby Wambach was arrested and charged with driving under the influence in Portland, Oregon, on Saturday, April 2, the city's police department confirmed on Twitter. The athlete, 35, was pulled over after she ran a red light in her 2014 Range Rover. After failing a field sobriety test, she was transported to the Central Precinct in downtown Portland for a breathalyzer test, which she also failed, according to the Portland Police Bureau."
TROPHY KILL. Sarah Palin urges Wisconsinites to vote Trump. And shows off the boar she killed: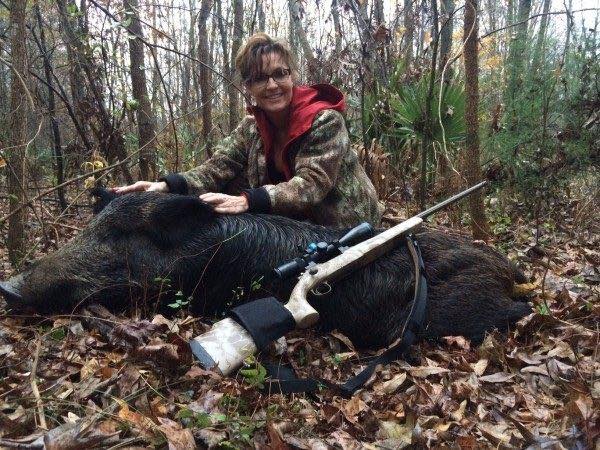 NAILED IT. Jeff Bezos's Blue Origin reusable rocket makes a third perfect landing over the weekend: "New Shepard flew again on April 2, 2016 reaching an apogee of 339,178 feet or 103 kilometers. It was the third flight with the same hardware. We pushed the envelope on this flight, restarting the engine for the propulsive landing only 3,600 feet above the ground, requiring the BE-3 engine to start fast and ramp to high thrust fast."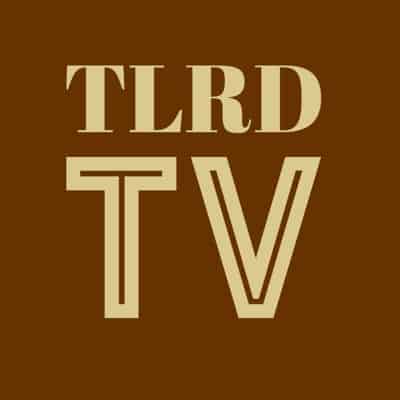 BATHROOM BILLS. AP examines "volatile, high-profile issue" of trans rights: "All the people who lost the marriage equality fight, they've now decided that trans people are fair game," said Mara Keisling, executive director of the National Center for Transgender Equality. "They're going to claim trans people are sexual predators, but the public is quickly going to learn that's just nonsense."
---
DEAL OF THE DAY. Online deals we think might appeal to Towleroad readers…
Our favorite bluetooth speaker, the UE Boom 2, is on sale for $50.00 off at $149.99, one of the lowest prices we've ever seen. The new and improved UE Boom 2 has quaking sound. It responds to movement, taps, to play, pause, or skip songs. It is also waterproof and shockproof, and easy to travel with so you can fit it in a suitcase, backpack, or bring it to the beach without having to worry about it being ruined. It has a 15-hour battery life and a 100-foot bluetooth range
I own one of these and have to say it's one of my favorite tech items of the year.
Disclosure: If you buy something through hyperlinks to supporting retailers, we may get a small commission on the sale. Thanks for your ongoing support of Towleroad and independent publishing.
---
GRIT AND GLITTER. Colton Haynes is getting into it with Tyler Shields.
https://www.instagram.com/p/BDqxy8qDTNe/?taken-by=coltonlhaynes
https://www.instagram.com/p/BDwiB2SDTGK/?taken-by=coltonlhaynes
MARRIAGE EQUALITY. Even gays now get to be in awful local jeweler ads.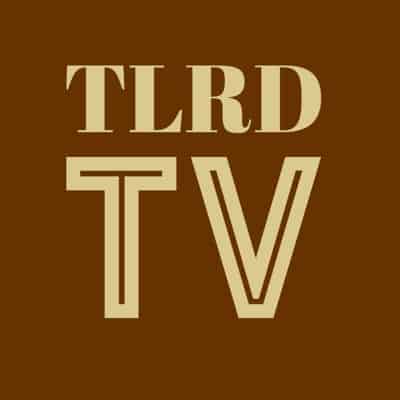 SPIRIT ANIMALS. Stoned people get surprised with a sloth: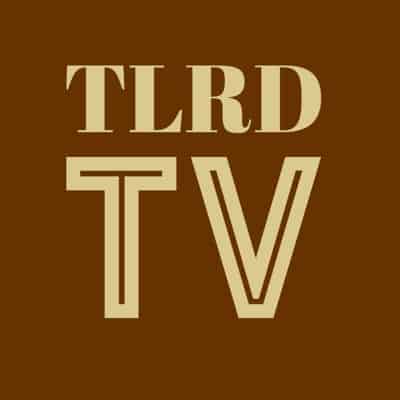 MONDAY MUSCLE. Actor CJ Jones.
https://www.instagram.com/p/030s6Xg492/?taken-by=_cjjones
https://www.instagram.com/p/BAJBCjIg4_U/?taken-by=_cjjones