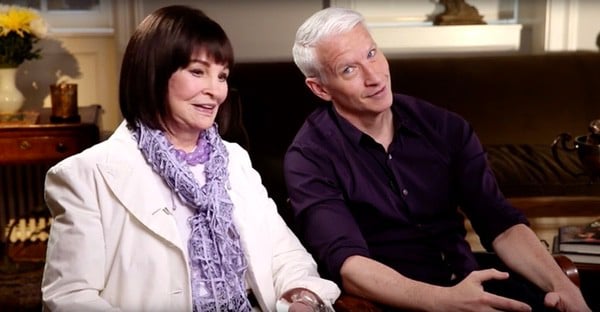 Gloria Vanderbilt and Anderson Cooper sat down with CBS Sunday Morning to talk about their new book The Rainbow Comes and Goes and a new HBO documentary, Nothing Left Unsaid, both of which explore their relationship.
Among the things discussed in the sit-down are Gloria Vanderbilt's lesbian affair, and Anderson's hesitation to tell his mother that he was gay.
Said Vanderbilt:
"I had never heard the world lesbian and I didn't know what it meant. I became terrified that I would too become like that because it was then considered something that was a sin and a crime and something that was very terrible."
Said Cooper:
"I came out in high school to my friends. Part of it in the back of my mind was that I head heard that my grandmother had been accused of being a lesbian and I 'd known that as a child it had affected my mom. But I also knew deep down that my mom would be fine with it because she had gay friends who were always in our house growing up."
The segment also includes touching footage about Vanderbilt's husband and Cooper's father Wyatt, who died of heart disease in 1978, and Cooper's brother, who took his own life, and how mother and son have handled their grief over the years.
Watch:
https://www.youtube.com/watch?v=uEjKoNVadGU
They also released a web exclusive clip of the interview in which they talk about how they've opened up to each other about sex, and Vanderbilt's affair with Errol Flynn.
Said Cooper: "She's had a much more interesting dating life than I have. That is certainly true."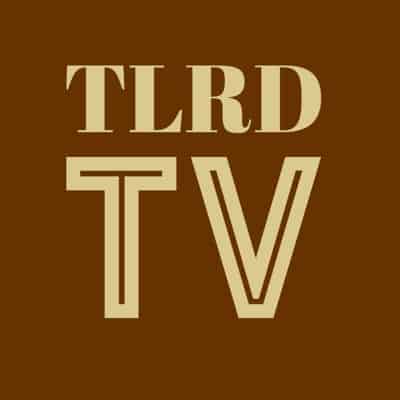 Disclosure: If you buy something through hyperlinks to supporting retailers, we may get a small commission on the sale. Thanks for your ongoing support of Towleroad and independent publishing.