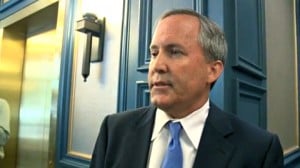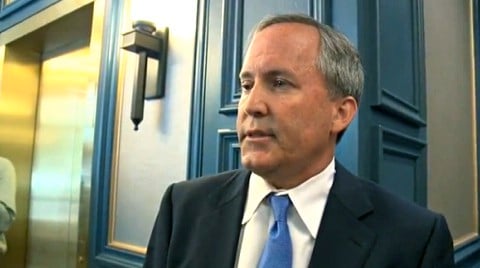 TEXAS. Anti-gay GOP Attorney General Ken Paxton, who is still fighting the Supreme Court's ruling on gay marriage, has been charged with securities fraud: "The U.S. Securities and Exchange Commission alleges in court documents that Paxton and one other man were paid commissions by Servergy, a technology company, 'to promote the company to potential investors. Neither White nor Paxton disclosed their arrangements to prospective investors.'"
MUSIC. Rumor has it that Britney Spears is releasing a new track titled, "Make Me (Oooh)" that will be released in the next 5 weeks. Set your timers.
ADVERTISING. Hillary Clinton targets Donald Trump in new campaign ad, "Stronger Together."
MALE MODEL INSTAGRAM. Brought to you by André Hamann. 
https://instagram.com/p/BDnj3p7tkeE/?taken-by=andrehamann
ALEXANDER SKARSGARD. The actor showed off his tighty whities at the MTV Movie Awards. 
TECH. News of a new super-kindle from Amazon leaks: "While the company has yet to make an official announcement about the new ereader, Tmall.com's official Kindle pageleaked the device. Tmall quickly removed the device, but Kindle Fere spotted the mistake and The Digital Reader's Nate Hoffelder picked it up. Meet the Kindle Oasis, Amazon's new flagship ereader for the most hardcore digital readers."
ANIMALS. Number of wild tigers is on the rise: "The estimated number of tigers living in the wild rose this year for the first time in more than a century, conservation organizations said. New technology, including hidden cameras, are helping to track and count the animals, which may account for some of the increase. There are now an estimated 3,890 wild tigers, mostly in Asia, up from a worldwide tiger population of 3,200 estimated in 2010, the World Wildlife Fund and Global Tiger Forum announced on Monday."
RIGHT-WING. Ted Cruz touts support of anti-gay Colorado congressman Gordon Klingenschmitt.
FIRST LADIES CLUB. Laura Bush hints that she would vote for Hillary Clinton over Trump: "I want our next president — whoever he or she might be — to be somebody who is interested in women in Afghanistan and who will continue U.S. policies… that we continue to do what we're committed to do as a country."
DEMS. Vice President Joe Biden says, "I'd like to see a woman elected" president: "An aide to Biden quickly chimed in, saying, 'That's it,' but the vice president elaborated, explaining that he will not offer an endorsement in the 2016 race. (A separate aide to the vice president has since clarified to ABC News that the verbal cue had nothing to do with the nature of the question, but rather was about keeping Biden on schedule.)"
OUT. Ben Whishaw opens up about his sexuality: "I'm not damaged. Not more than anybody else."
RELIGION. Archbishop of Wales apologizes for anti-gay prejudice: "The church tweeted 'Archbishop of Wales offers a pastoral letter on same-sex relationships apologising unreservedly for prejudice within the church.' Last year, Dr Morgan said it would be 'foolish' to bring forward a bill for same-sex marriages in church."
CHANGING MINDS. LA-based activist Dave Fleischer says face-to-face conversations he had with people while going door-to-door helped change minds on transgender rights: "What we've learned by having real, in-depth conversations with people is that a broad swath of voters are actually open to changing their mind."
MOTIVATION MONDAY. Courtesy of King Vincene.
https://instagram.com/p/BEBsvZ4F4aM/
https://instagram.com/p/BD_u_E9F4Vs/