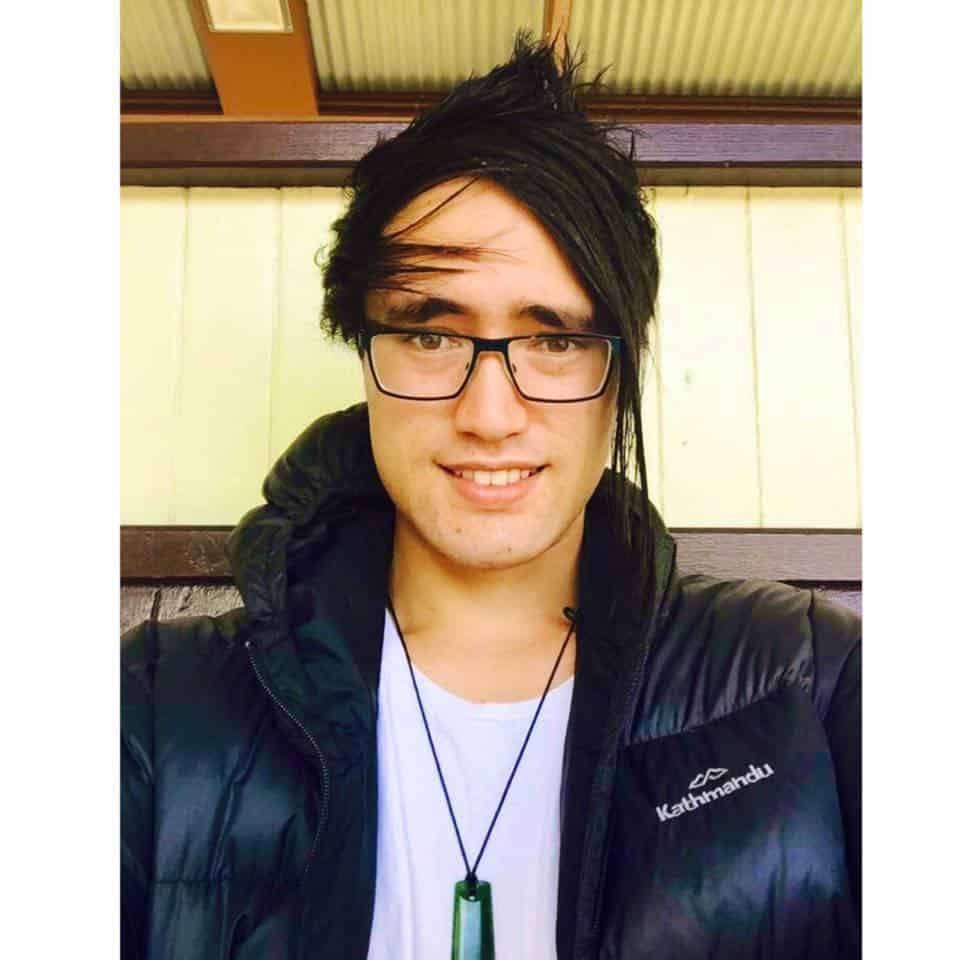 A gay man in New Zealand has opened up about his nerve-wracking and emotional coming out to his father which took place years after he came out to the rest of his family.
Sean Bailey became something of a public figure in New Zealand after he was reportedly discriminated against by his boss for acting "too gay" at work.  The Huffington Post reported on that incident back in 2013:
"One of my managers said, 'If you act gay on my shift, I will discipline you,'" [Bailey] told OneNews. "He also said, 'If you turn anyone else in the store gay, I will punish you and make you lose your job.'" Adding, "I had to call in sick just because I couldn't work with him, which meant I lost work hours and money."
After Bailey garnered media attention, he came out to his mother and the rest of his family eventually found out as well. But Bailey was nervous about telling his father. And as far as Bailey knew, his dad somehow managed to avoid news stories about him and had no idea he was gay.
But this year, Bailey finally decided to open up to his dad as one of his New Year's resolutions. He broke the news to him over text.
Bailey wrote to his dad,
"Well, dad…for a very long time my mind has been confused but I knew 2 years ago where I stand. I wanted to say that I love you heaps and that well…I am gay. It's been really hard to tell you as everyone else in the family knows except you because to me it was going to be the hardest thing of my life was to tell you this sort of news. [sic]"
Bailey's dad responded,
"I think you under estimate my intelligence son. I've known for ages and it doesn't worry me. As long as you're happy, that's all that matters. I still love you…cos you're my son…unconditionally and never-ending. [sic]"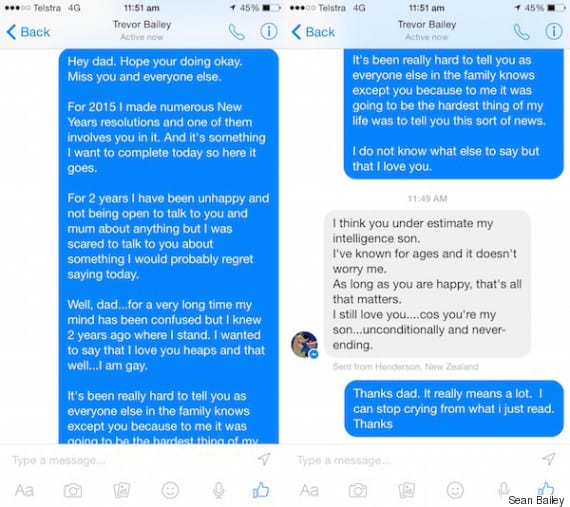 Afterwards, Bailey told The Huffington Post, "I couldn't stop crying because of what he had said but it was [happy] tears rolling down my face."
Bailey encourages others who are struggling to come out to embrace who they are:
"[Y]ou will be loved for whoever you decide to be. Don't hide who you are. Be the person you want to be and remember [you're] not the only one."
[Top photo via Facebook]