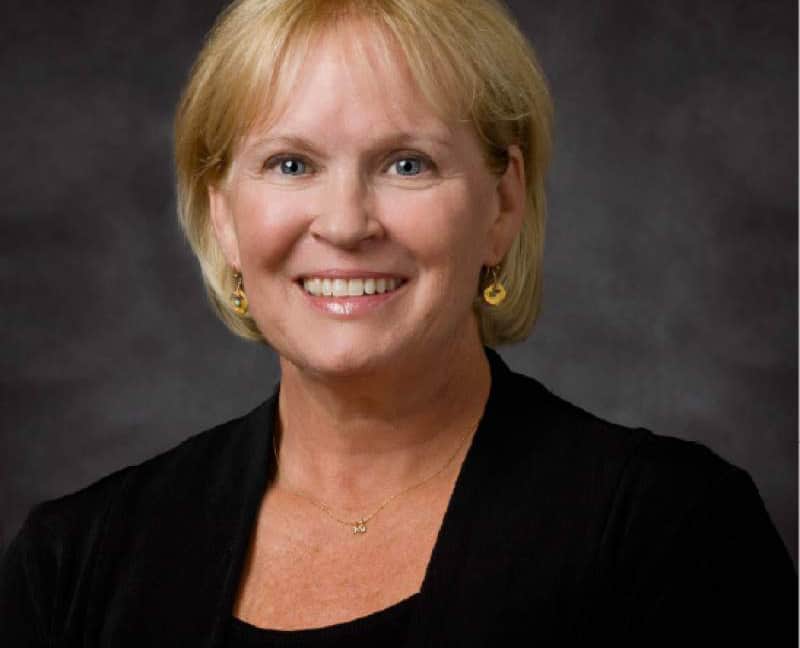 The University of Utah plans to award an honorary degree next month to philanthropist Lynette Nielsen Gay (ironic last name, read on), but they're trying to hide the fact that she is a member of two groups designated as anti-LGBT hate groups by the Southern Poverty Law Center.
The Salt Lake Tribune reports:
Since the March announcement, her bio on the U. website has been updated to include her missionary service for The Church of Jesus Christ of Latter-day Saints and remove the references to Family Watch International and the World Congress of Families, both listed as hate groups by the Southern Poverty Law Center for advocating to restrict the rights of lesbian, gay, bisexual and transgender individuals.
The World Congress of Families is "one of the key driving forces behind the U.S. Religious Right's global export of homophobia and sexism," according to the SPLC, and you can read all about them on their site:
Using deceptive "pro-family" rhetoric, WCF's campaign for the "natural family" is being used to promote new laws justifying the criminalization of LGBTQ people and abortion, effectively unleashing a torrent of destructive anti-choice and anti-LGBTQ legislation, persecution, and violence around the world that ultimately damages—and seeks to dismantle—any and all "nontraditional" families (e.g. single parents, same-sex couples, grandparents, non-biological guardians, etc.).
WCF's international conferences, or "Congresses," function as key sites of right-wing strategy development and dissemination.
Family Watch International works to promote social conservative policies at the UN.
The Salt Lake Tribune reports that some alumni are calling for withdrawal of the degree:
"To most people who would be educated about those issues," [Mark Lawrence, director of the activist group Restore Our Humanity] said, "it would be no different than her being involved in the KKK."
The paper adds that the U. of Utah doesn't seem to care:
"Ms. Gay is affiliated with two organizations whose involvement in anti-LGBTQ campaigns around the world does not reflect the values of the University of Utah," O'Mara said. "Those organizations were removed from an online biography because they were not part of the honorary degree committee's deliberations."
The university is recognizing Gay, O'Mara said, for her work promoting health, education and economic development in Africa.