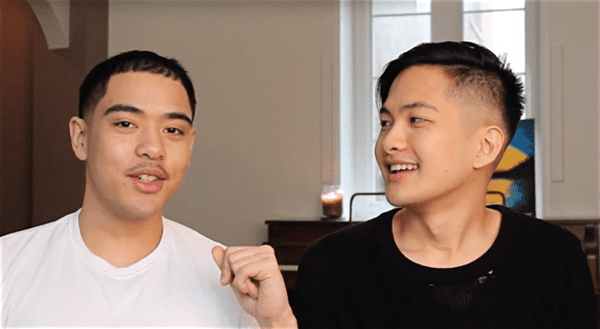 If you use gay geosocial app Grindr, you may have seen headlines like this one before:

Sadly, such declarations of racism have become all too common. A fact that YouTuber Collin Factor explores in his new video aptly titled, NOT INTO ASIANS.
Factor sat down with his friend, Marvin to discuss what it means to be gay and Asian in 2016.
As Factor told Towleroad, their conversation covers a lot of territory,"From social stereotypes, to dealing with excessive fetishism regardless of who we're with, to this innate feeling of competition that many (but not all) gay asian men may feel with one another – due to that 'feeling' like we may be at the bottom of this figurative 'gay hierarchy', to facing constant racism within our own community."
Watch, below.