TODAY. New York primary. Get out and vote if you're in New York! We'll have results as soon as we know anything. Check out this preview from Maggie Haberman: "Donald J. Trump and Hillary Clinton are the heavy favorites to win in their home state, where both have been known presences for many years. But there are some tantalizing subplots that could help direct the remaining acts of this political theater."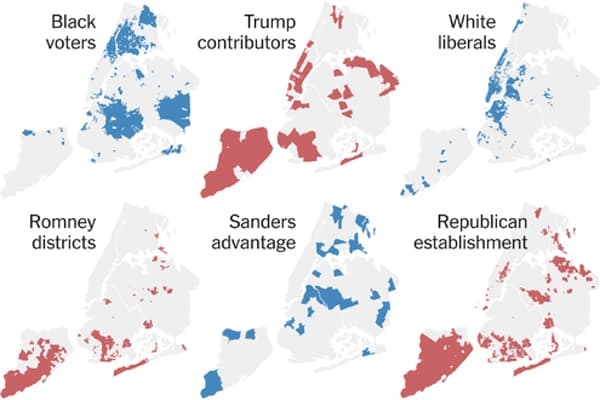 And here's Nate Silver's FiveThirtyEight forecast: "According to our latest polls-plus forecast, Hillary Clinton has a 98% chance of winning the New York primary."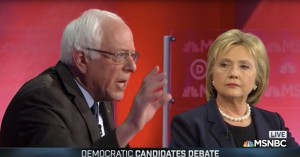 2016 ELECTION. Is the Democratic primary in the "danger zone"? "The left of the Democratic Party has long been uneasy about Clinton's coziness with the corporate world. But the emphatic, persistent way in which Sanders is attacking her on the topic risks painting her as a cipher of Wall Street — and such a charge could drain liberal grassroots enthusiasm if she locks up the nomination. 'I am worried about the increasingly harsh tone and tenor of this campaign [that could] turn off Sanders supporters in the general [election],' said strategist Jim Manley, a former aide to Senate Minority Leader Harry Reid (D-Nev.), who has endorsed Clinton. 'I'm afraid they're going to stay home.'"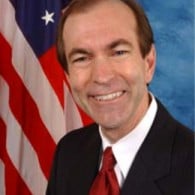 BIGOTRY DOESN'T PAY. Rep. Scott Garrett (R-NJ) losing donors over homophobic remarks: " And the latest filings show that Garrett is having trouble raising money for the first time ever. He raised just $255,500 in the first quarter of this year, less than half the take of his opponent, Josh Gottheimer, a former speechwriter for Bill Clinton. Garrett still has more money in the bank, but Gottheimer is on pace to overtake him by the fall, when this race will be in full swing. Garrett's troubles began last July, when he told a closed meeting of fellow Republicans that he would no longer donate money to a party fund that had supported gay candidates for Congress. That is flat-out bigotry."
AVIATION. Avoiding the middle seat on airlines may now cost you money: "As planes fly at record capacity and new cabin configurations squeeze in ever more passengers, airlines are, intentionally or not, nudging fliers into paying extra to avoid drawing the proverbial short straw."
ANCESTRY. New evidence that human limbs may have evolved from shark gills: "Scientists at the University of Cambridge have performed experiments on the embryos of skates that point to a possible evolutionary connection between the gills of those fish and our limbs. Skates are "cartilaginous fish," along with sharks and rays, which means their gills are protected by skin flaps. Those flaps in turn are held up by arches made out of cartilage. And a key feature of those arches are appendages called branchial rays that fan out much like fingers."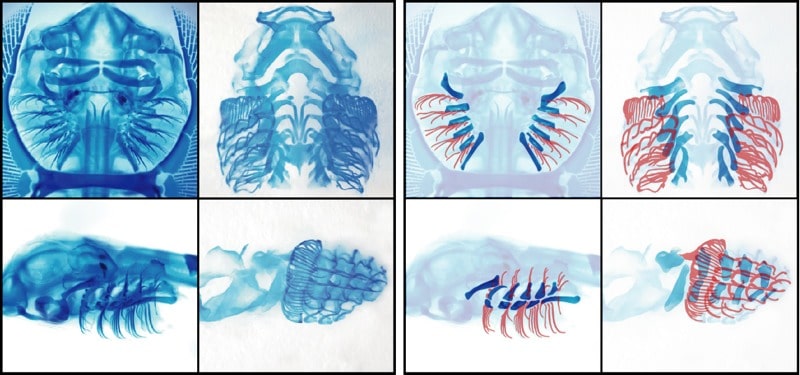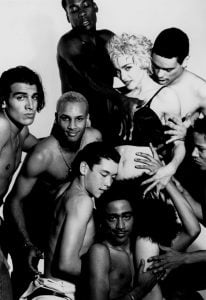 BACK-UP. The gay men who carried Madonna: "It would bother me more if she would have tried to vogue on her own, and not use somebody that wasn't from the authentic culture. At least she had the wherewithal to turn to the culture and say, 'This is what I'm doing, would you like to be involved?'" Camacho explains. "We sent in a tape. She picked our tape, and we choreographed and helped direct that part of the show. We were there to be of service and lend our expertise."
RECORDS. Rihanna breaks The Beatles hot 100 chart record: "The singer's latest hit Work has scored a ninth week at the top of the Billboard Hot 100, giving her an overall tally of 60 weeks at number one with 14 songs. That's one more week at number one than The Beatles' overall total. She is now second on the list of all-time chart toppers, behind Mariah Carey, whose record is 79 weeks."
---
DEAL OF THE DAY. Online deals we think might appeal to Towleroad readers…
Been waiting to get an Amazon Echo? The hot device is ON SALE today for the first time since Black Friday.
Get the voice-controlled device everyone is talking about for $153.71 – which is 15 percent off the usual price. Plays all your music from Prime Music, Spotify, Pandora, iHeartRadio, TuneIn. Hears you from across the room with far-field voice recognition, even while music is playing. Answers questions, reads audiobooks and the news, reports traffic and weather, gives info on local businesses, provides sports scores and schedules, and more using the Alexa Voice Service. Controls lights, switches, and thermostats with compatible WeMo, Philips Hue, Samsung SmartThings, Wink, Insteon, Nest, and ecobee smart home devices.
And it's always adding new skills.
Disclosure: If you buy something through hyperlinks to supporting retailers, we may get a small commission on the sale. Thanks for your ongoing support of Towleroad and independent publishing.
---
DEFIANCE. Syria's Palmyra Arch recreated in London's Trafalgar Square: "The 2,000-year-old arch was destroyed by Islamic State militants last October and the 6-metre (20ft) model, made in Italy from Egyptian marble, is intended as an act of defiance: to show that restoration of the ancient site is possible if the will is there."
https://twitter.com/hollieborland/status/722402303513391104
ART. Tate Modern marks 50th anniversary of the decriminalization of homosexuality with Queer British Art show: "The 2017 show will feature works by artists including John Singer Sargent, Duncan Grant, Dora Carrington, David Hockney and Francis Bacon, and will span the period from 1861, when the death penalty for buggery was abolished, to the decriminalisation in 1967. Tate said it would explore "how seismic shifts in gender and sexuality found expression in the arts" and include ephemera and personal photographs as well as important artworks. The exhibition was announced on Tuesday as part of the Tate's wider 2017 exhibition program."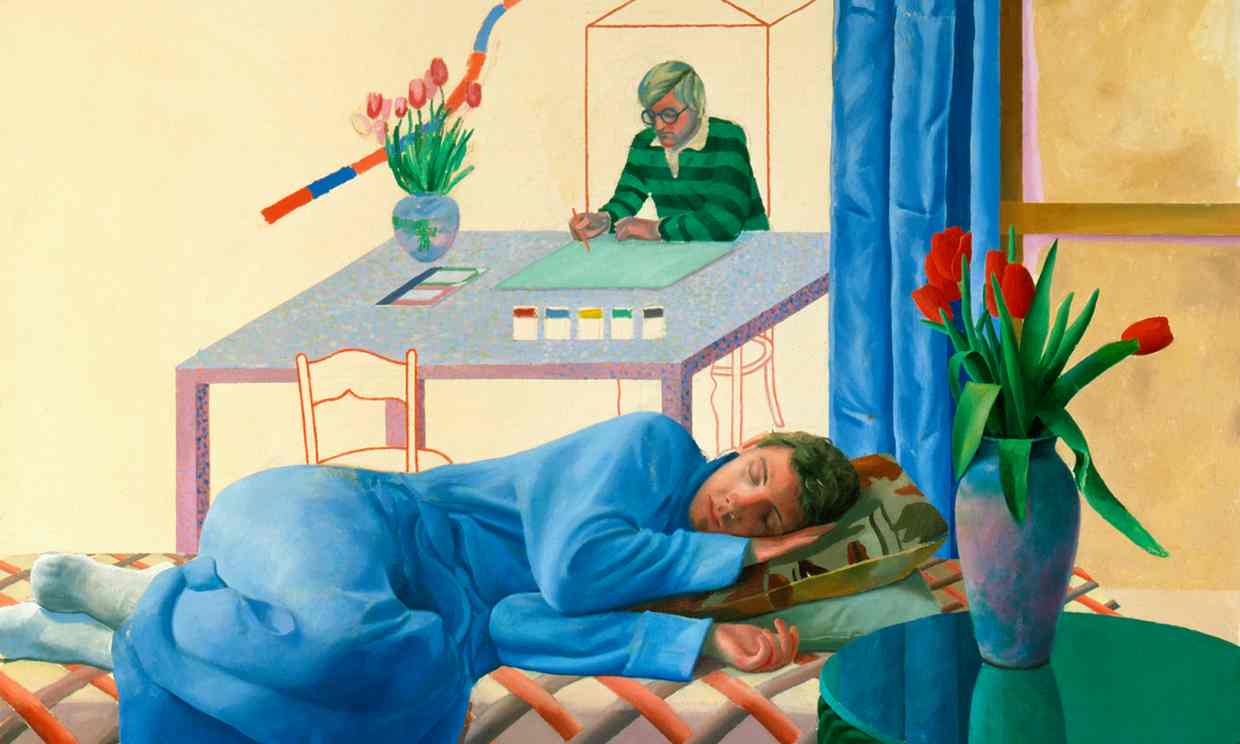 INTERVIEW. Hockney talks art, gay life: "I did think I could always find like-minded people. And it was a bohemia. Now there seems to be no bohemia, doesn't it? I think I'm different still. I came out when I was, what, 23? I was just a student at the Royal College of Art. And people said, 'Wasn't that good of you?' But I said, 'I expected to live all my life in bohemia.' And in bohemia you could be gay. Because it didn't matter. I didn't expect it would close down sometime
SPACE. NASA releases 4k footage of Earth from the ISS: "NASA monitors Earth's vital signs from land, air and space with a fleet of satellites and ambitious airborne and ground-based observation campaigns. The International Space Station hosts a variety of payloads and experiments supporting climate research, weather predictions, hurricane monitoring, pollution tracking, disaster response and more." To view in 4k, be sure to change resolution under "Settings" menu in YouTube viewer to "2160p 4k".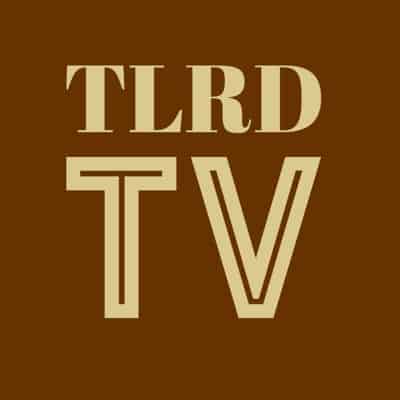 TOO HOT FOR TUESDAY. San Francisco's Dr. Nick.
https://www.instagram.com/p/BC5QG3yPXhp/?taken-by=nickmnu
https://www.instagram.com/p/4p_W8PPXkO/
https://www.instagram.com/p/BEPAs5YvXi8/?taken-by=nickmnu