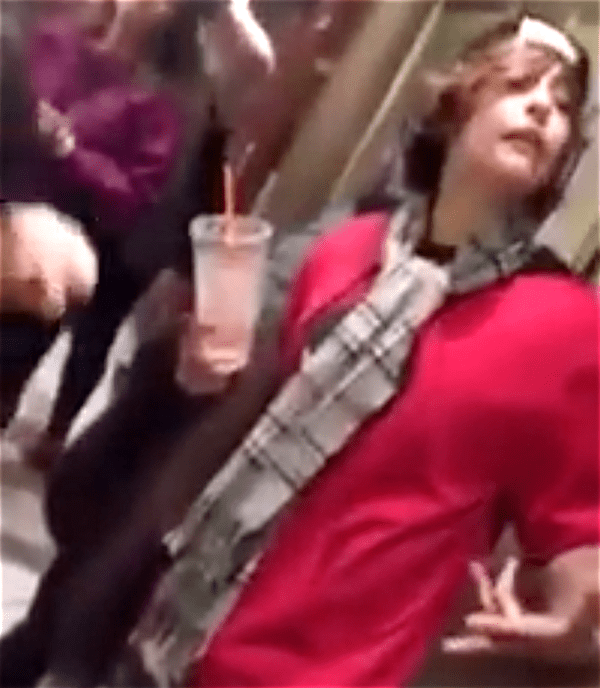 A viral video apparently showing a lesbian being kicked out of a women's bathroom for failing to show I.D. and prove her gender has reignited conversations about the dangers of so-called 'bathroom bills.'
In the video, police can be heard demanding to see I.D. from a woman dressed boyishly while other individuals shout, "This is a girl."
In the video, the unnamed woman tries to convince the two male officers and one female officer present that she is a woman, her friends shout in her support "she's a girl", which the officers ignore.
The police then ask the woman for identification to prove her sex. She rejects their demand, offended. The male officers then manhandle her out of the restroom, whilst calling her "sir".
The police eventually tell the woman's friends, who are still vouching for her female identity, "you can all leave if you want".
The video began to take off on social media in the wake of North Carolina passing its anti-LGBT bill, HB 2. As we've reported, HB 2 bans people from using bathrooms in accordance with their gender identity.
While the video undoubtedly has relevance to the debate over 'bathroom bills', it does not seem to be directly tied to North Carolina or HB 2. the video was apparently recorded and originally posted long before North Carolina passed the legislation.
Via Snopes: "The video wasn't related to HB2; the video was most likely not recorded in North Carolina…the Facebook page 'Urban Leak' published the video in December 2015, well before HB2 caused debate across the U.S."
Yet as Mediaite points out, "its relevance to the current debate is undeniable." The site adds, "How are police supposed to enforce such laws without violating the privacy of innocent citizens like the woman in this video?"
Watch the video, below.
https://www.youtube.com/watch?v=V1s5e4RXDjM