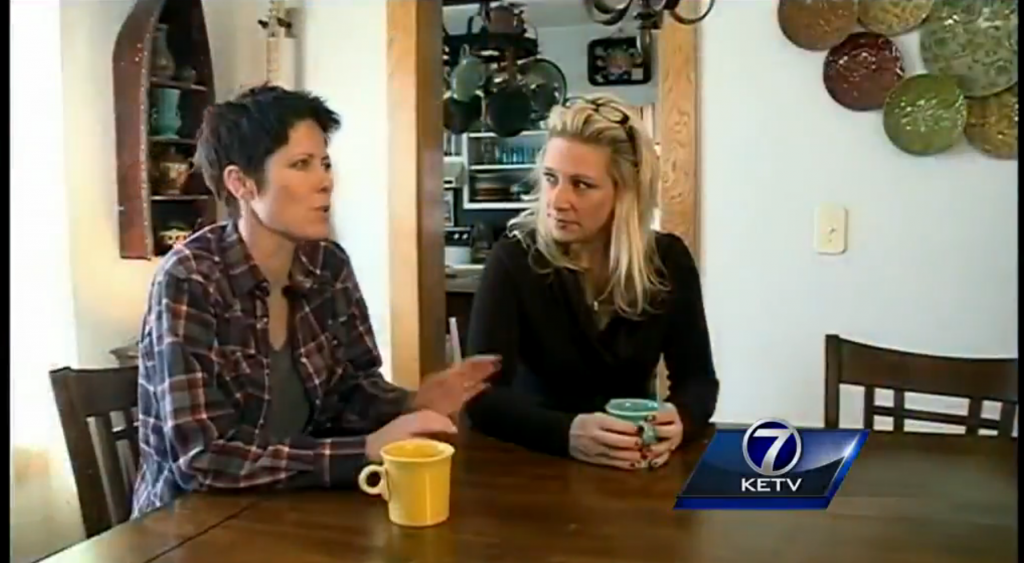 Before stealing a Gay Pride flag from a lesbian couple's home in Omaha, Nebraska, setting it on fire and waving it in the street, Cameron Mayfield (right) walked passed several houses with other flags.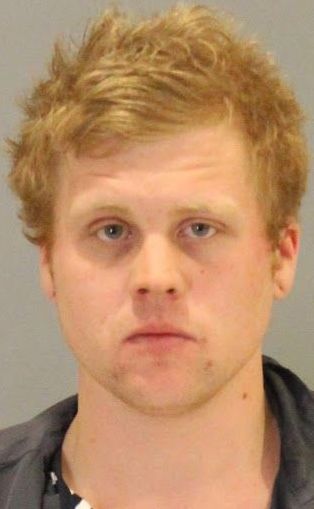 Then, he hopped the couple's front fence, yanked down the flag and returned to his house nearby, where he retrieved a gas can out of the garage. He drenched the flag, set it on fire, and walked back to the couple's home, where he waved the burning flag in the street.
However, in court this week, Mayfield claimed the March 1, 2015 incident wasn't a hate crime, saying he didn't realize it was a gay Pride flag and that he didn't know the couple was gay. He said he thought the flag was just a spring ornament, according to Omaha.com.
Fortunately, the judge didn't buy it, convicting Mayfield of a felony hate crime arson charge. Mayfield faces up to two years in prison or five years of probation at sentencing in August.
The victims, Ariann Anderson and Jessica Meadows-Anderson (above), said Mayfield's actions sent an obvious message.
"Had the man who burned our gay pride flag burned our Husker flag, we would have still called the police — but we wouldn't have felt as threatened," they said. "We wouldn't have wondered 'what's next?' What became so clear to us after Saturday night, is that the intent really does make a difference. Seeing him waving that burning symbol of a controversial, and inherent part of our being(s) as a minority, in front of our house as a clear message, made it scary. It made it an attack as opposed to a prank."
Watch a report on the incident from last year below.