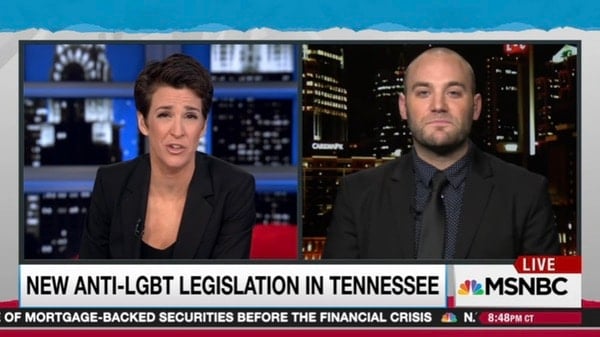 Rachel Maddow looked at the desperate executive order North Carolina Governor Pat McCrory's signed yesterday and the boycotts which have built up against that state.
"21 days and one porn site mascot boycott thing later, Governor McCrory today began trying to undo the law that he signed and has defended until today…The sustained protest…has been very, very front and center."
Maddow spoke to the governor's office in Tennessee and got this statement: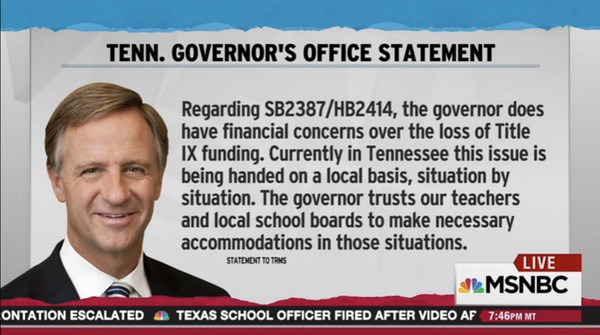 Maddow was joined by Joel Ebert from The Tennesseean, who has been covering the story in Nashville to talk about the status of Tennessee's legislation.
Ebert said, as we noted earlier, that the "bathroom bill" is held up in the state senate. The house version should come up later this week.
Ebert said that lawmakers seem unfazed by the boycotts and the protests which have hit North Carolina and other states like Mississippi, and "have not said that any of the business concerns from other states is even in the back of their minds."
Watch: