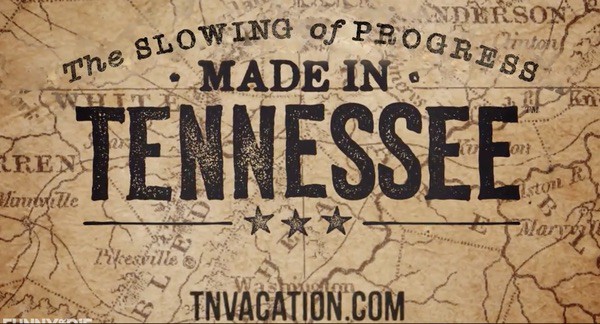 After releasing spanking new tourism ads for North Carolina and Mississippi following the passage of anti-LGBT legislation in those states, Funny or Die is taking on the Volunteer State of Tennessee, where a couple of really ugly bills are pending in the legislature.
"Soon you could cross the bridge to unenlightenment, ride a horse without worrying a gay guy is looking at your butt, tiptoe across humanity to relive a time when people were unequal, sing a sad country song about your gay friends being refused counseling services, enjoy live music, if we can convince anyone to perform here, gaze at the beautiful rolling hills where the fog is as thick as our ignorance, and laugh at an effeminate child!"
Watch:
As we reported last week, Tennessee lawmakers advanced two piece of legislation targeting LGBT people in the state. The legislature passed House Bill 1840, which would allow private practice counselors to deny mental health services to individuals based on religious objections. The other, House Bill 2414, is a student-focused "bathroom bill" requiring students to use the restrooms of the gender on their birth certificates.
HB 1840 is currently on the governor's desk awaiting signature. The bathroom bill has been held up in the State Senate because of a warning from the Attorney General about the millions in funding schools could lose over it.