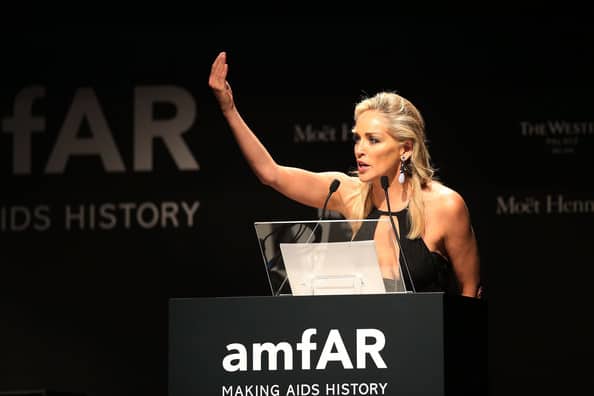 Sharon Stone has cancelled filming of an upcoming project in Mississippi as a result of the state's newly passed anti-LGBT 'religious freedom on steroids' bill, HB 1523.
The film's producers informed Mississippi Film Studios president Rick Moore that the law was a deal-breaker for Stone.
The unnamed film project reportedly tackles the consequences of cyberbullying. James Cromwell is slated to direct.
"Unfortunately, Sharon Stone feels strongly that shooting in Mississippi is not an option while the law exists," Moore said. "The other producers have chosen to regroup and find another location."
Moore said he has heard of projects on the coast that will no longer film in Mississippi for similar reasons.
While he said it is too early to tell what the long-term effects of the bill will be, Moore said he's noticed an "immediate shift in conversation" about movies considering filming in Mississippi.
"HB 1523 has stirred many passionate opinions, which has unfortunately slowed the momentum of the film industry," he said. "The incentive is still strong to shoot in Mississippi, so I expect independent productions without A-list talent will still consider it an option."
Earlier on Wednesday, Ringo Starr announced he would cancel a planned North Carolina concert over that state's anti-LGBT religious freedom bill, HB 2.
[Photo via Flickr]