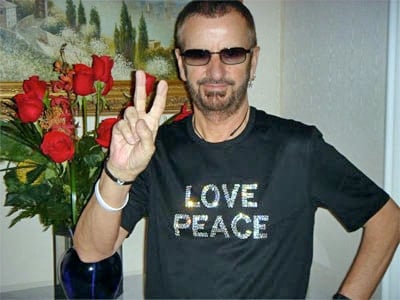 Ringo Starr, musician and famed former member of iconic band The Beatles, has announced he will cancel a planned concert in North Carolina over the state's newly enacted anti-LGBT bill, HB 2.
ABC News broke the story on Twitter, sharing a statement sent out by Starr.
The statement read, "Like Bruce Springsteen and other fellow artists, Ringo stand with those fighting against the bigotry of HB 2."
As previously reported, Springsteen recently cancelled a concert in North Carolina as a result of the discriminatory law. 
Ringo said in the statement, "How sad that they feel that this group of people cannot be defended."
The statement continued,
[Ringo] asks that we all support organizations that are fighting to overturn this law in whatever way we can. As Canned Heat sang, "Let's work together." And The Beatles said, "All you need is love."
JUST IN: Ringo Starr cancels show in North Carolina in light of the new "anti-LGBT" House Bill 2. pic.twitter.com/SQNUKSoDzl

— ABC News (@ABC) April 13, 2016