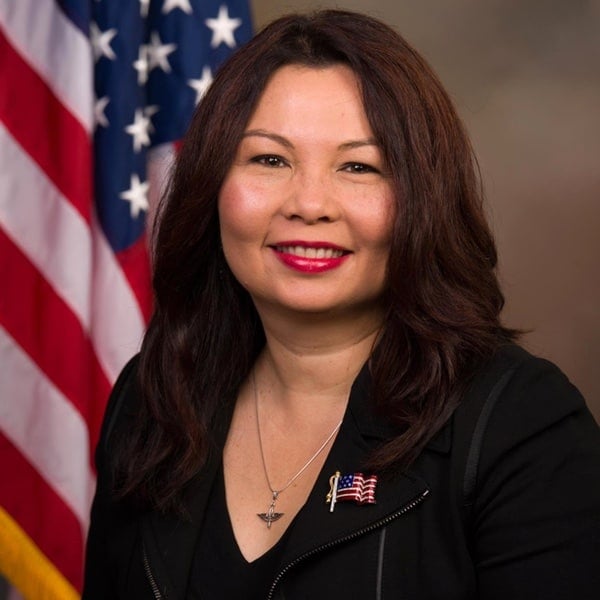 LPAC, the powerful lesbian Super PAC with supporters like Billie Jean King, Jane Lynch, Cubs owner Laura Ricketts, and Martina Navratilova, endorsed Democrat Tammy Duckworth in the U.S. Senate race in Illinois, and took a swipe at the Human Rights Campaign for its appalling endorsement of Republican Senator Mark Kirk.
HRC chose to endorse Kirk over Duckworth even though, as Michelangelo Signorile noted, Kirk "has only earned a score of 78 percent out of 100 percent from HRC, while his opponent, Democratic House member Tammy Duckworth, has a score of 100 — in addition to a real shot at taking the seat and handing Democrats the Senate."
HRC's endorsement of Kirk not only shows support for Republican leadership in the Senate, it also comes with Kirk's vow to support Donald Trump.
While LPAC's Beth Shipp told the Washington Blade that the group endorsed Duckworth "because reproductive and LGBT rights hang in the balance in the upcoming election," she also made a "veiled reference" to the HRC endorsement in a separate statement to the paper:
"Given the controversy around the race, we, at LPAC, felt it was critical to announce that a meaningful segment of the LGBTQ community – that being lesbian and queer women – is supporting Congresswoman Duckworth as she campaigns to unseat her Republican incumbent opponent," Shipp said. "With a perfect 100 point rating on LGBTQ issues and reproductive rights – Tammy Duckworth was the clear choice for LPAC. Moreover, with the Senate in play, and the stakes so high with all that could come before a Supreme Court (unable to get a nominee through the obstructionist GOP Senate), races like this demand our community's attention."
The Washington Blade has placed a call in with the Human Rights Campaign seeking comment on the LPAC endorsing Duckworth and its veiled reference to the nation's largest LGBT group supporting Kirk.