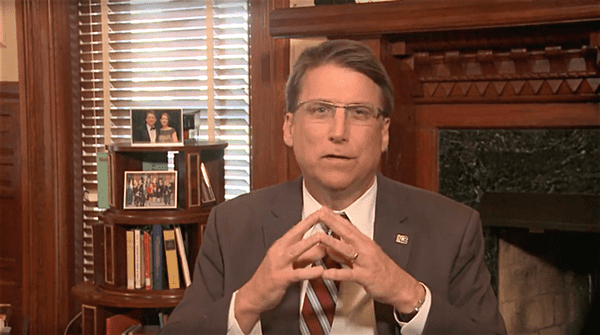 Billions of dollars in federal aid for schools, highways and housing could be at risk for North Carolina because of the anti-LGBT law passed there and the Obama administration is looking into whether it might cut the state off, the New York Times reports:
Cutting off any federal money — or even simply threatening to do so — would put major new pressure on North Carolina to repeal the law, which eliminated local protections for gay and transgender people and restricted which bathrooms transgender people can use. A loss of federal money could send the state into a budget crisis and jeopardize services that are central to daily life.
Although experts said such a drastic step was unlikely, at least immediately, the administration's review puts North Carolina on notice that the new law could have financial consequences. Gov. Pat McCrory of North Carolina had assured residents that the law would not jeopardize federal money for education.
According to the NYT, the Departments of Transportation, Education, and Housing and Urban Development are undertaking active reviews of the North Carolina law to determine whether it is a violation of civil rights.
Said Dorie Nolt, an Education spokeswoman, to the NYT: "We will not hesitate to act if students' civil rights are being violated."
This week, NC Governor Pat McCrory claimed that the state was "the target of a vicious, nationwide smear campaign" since he signed an anti-LGBT bill into law.